Is the title box always too small for your blog posts?  Do you find yourself wishing you could add more details or catchy copy to your blog post titles?  Are you tired of adding header tags to the subheadings you create for your blog posts?  Or perhaps you just want subheadings that appear directly beneath the title of your live blog posts rather than at the top of the body copy?
If you answered 'yes' to any of the above questions, then the SubHeading WordPress plugin is for you!
I tried this plugin for the first time recently, and I love it.  It's useful for clarifying a catchy blog post title or adding some keywords for an SEO boost.  You can see it in action on a live blog post below:

And here it is on a blog home page: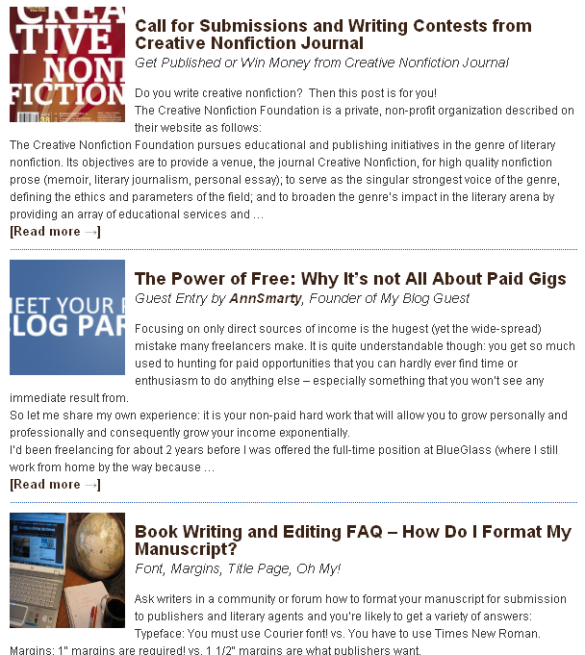 Looks good, don't you think?
The SubHeading plugin is available for free from the WordPress Plugin Directory (just search by "subheading" or by the plugin author's name from your WordPress dashboard's plugin installation page or download the SubHeading plugin from the WordPress Plugin Directory.
Once installed, you can follow the SubHeading plugin installation instructions and configure the settings so subheadings are allowed on posts and pages, display in your blog's RSS feed, and more, as shown below in the SubHeadings Settings configuration page: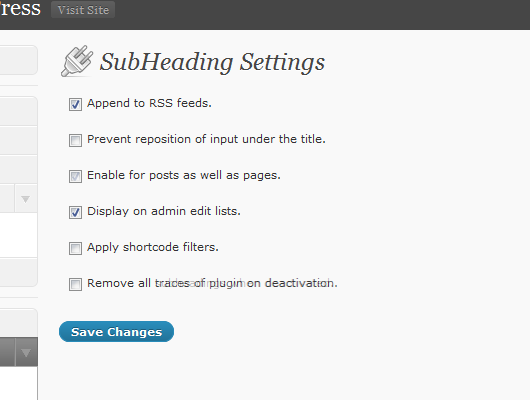 Once the plugin is installed and configured, a new area appears in your blog post editor where you can enter a subheading for that post beneath the title box, as shown below: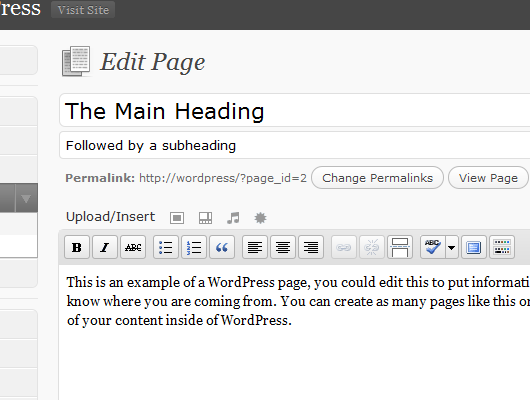 It's that easy!  What do you think?  Leave a comment and share your thoughts.