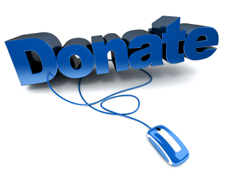 This is a guest post by Timothy Ng, an experienced personal finance writer, specializing in credit card comparison. Check out his balance transfer for life guide
As a blogger one of the hardest parts of sharing your views and knowledge with the world is making a decent enough income to reward you for your time and energy. Most bloggers will likely give up after months of blogging, especially when they don't see a fair ROI (Return on Investment) for the their time. Therefore you are best advised to save up for a rainy day, to avoid this disappointment in the first place.
Have a Backup Plan
Don't Quit Your Job – A lot of bloggers make the colossal mistake of quitting their job too soon. It's a good idea to hold on to your regular income, even so you might want nothing more than to quit your job. As long as you have bills to pay you have to cover your outgoings with regular income.
Once you're starting to earn some money with your blog you might be able to cut back to part-time work.

Consider becoming a niche blogger – The tighter your target niche is, the more chances you stand on building a regular readership. Especially if you build up a strong brand name for yourself.
Plan for exponential growth – When you blog you should never forget that it takes time to build up traffic, and income. If you expect to be rich within weeks, you are better off forgetting a blogging career. Even famous bloggers like Darren Rowse took their time to strike it "rich."
As Rowse says, "it could be likely that your income will grow exponentially over time." Even a small increase in your income every month could lead to thousands of dollars of income a couple of years down the track. In the end your income will be governed by the following:
– Readership
– Age group of readers (if your readers don't have the authority to spend money you'll be hard pressed to earn a lot)
– Your niche
– Traffic
– The power of your relationship with fellow bloggers

Keep a Next Egg – It's a good idea to keep aside some nest egg funds for hard times. You'll never know whether your blog will become a success, or not. If you can, put aside some money from your regular income every month.
Tips on How to Save Money
Making money with your blog will help you preserve your funds for the long term, or at least until your blog is starting to earn you some serious moolah. The following income-generating advertising platforms are often favored by bloggers because they are easy to implement, and quick to set up:
Adsense – Google's Adsense ads can be a good little income earner for you, especially if you are blogging in a high-paying niche. A high-paying niche is any niche that fetches high Google Adwords clicks for the advertiser. Think financial, mortgages, insurance…
Chitika – If your blog is product oriented, then Chitika eMiniMalls and related Product Units can work well toward earning you a nice, steady income. Some bloggers earn hundreds of thousands of dollars with this advertiser alone.
Amazon – Favored by many, loved by even more people, Amazon is a great little income earner for bloggers. As an affiliate of Amazon you have multiple options to present products on your blog with the help of widgets, mini stores and more.

Private ads/Link sales – Selling ad spaces on a busy blog can earn you some decent money. You might be already familiar with the square boxes often featured on blogs (in the sidebar). These can fetch a few dozen, or even a few hundred dollars for a popular blog each month. Imagine how much money you could earn with these alone if you have half a dozen for hire?
Content production – Another great income stream (for the right person) is content production. If you are a good designer, writer, VA, or SEO specialist you can monetize your abilities to keep your blog running.
Eager applicants can find a multitude of online jobs by looking at the various job boards and job posting sites available. Below are a few to get you started:
– ProBlogger Job Board
– Elance
– Guru
– Freelance Writing Gigs
– ChipIn & Kickstarter
In the likelihood that your blog takes time to build up a decent income stream (which is very high), you need to have some kick-starting funds to keep going. Smart bloggers do this by learning some basic CSS, HTML and Photoshop skills. Doing so will save you money because you will be able to code your blog, and make small changes without having to spend money with a designer.
You'd be surprised how quickly the bills can add up for little things, such as changing your design, adding a header, using special effects, making a logo, etc. The more you know about these things, the better you will be able to self-manage your blog's administration.
Once your blog starts to earn you some money you should consider re-investing a portion of your income to further your education.
ChipIn – ChipIn is a handy application that allows you to collect money from your readers via an easy-to-install blog widget. You sign up with them for free, determine how much money you want to raise, install the widget on your blog, and the rest takes care of itself.
Your readers can donate money to your cause (whatever that may be) at their own discretion).
Situations Where the Rainy Day Fund Could Come in Handy
Your blog's rainy day fund should be able to cover the bare essentials of your running costs. Typically you will need money to cover expenses for:
– Your domain name
– Your host
– Your broadband Internet connection
– Your computer
– Your electricity
– Possible inventory if you sell online goods from offline suppliers
– Other sundries

In Closing
By now you've probably realized that blogging – serious blogging – is big business. You should be 100% certain that you want to do this for the long term to avoid unnecessary costs and disappointment.
A blog should be fun to keep, the moment it starts to feel like a chore you are best advised to either sell your blog (if you think it can fetch some money), or simply call it quits before you burn more money.
By setting up a blogging rainy day fund you minimize your risks, while maximizing the fun factor of being part of the blogosphere. What are you waiting for?