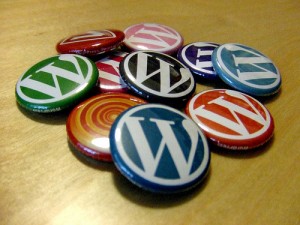 Online security is always a topic of hot debate. Not a day goes by where someone isn't hacked, whether they own a small site or a hugely popular one. The problem is that the more popular your site becomes, the more of a target it can be to those with unsavory intentions.
WordPress websites are often targeted by hackers due to a lack of security. The problem, however, is that there are dozens of great security plugins you could be using to ensure the safety of your layout and contents. Here are 7 to keep in mind.
Stealth Login
Stealth Login is one of the coolest plugins you can use to deter hackers who simply want to figure out your password. The plugin allows you to create a custom URL you can use to log in and out of your site. WordPress usually gives you a very standard. With this plugin you can replace the wp-login.php with a customization of your choice.
WP-DB-Backup
The WP-DB-Backup plugin will automatically create backups of your main database as well as other tables within your blog. You can set the plugin to automatically make a backup hourly, daily, twice daily, or once weekly and then save it to your server, download it to your computer, or email it to a specific address. If something does go wrong, you'll have no excuse for not being able to get your site back online.
Better WP Security
Better WP Security is a great tool for catching and helping you to fix problems with your blog. You can use it to limit login to your backend from certain IP addresses, ban bots and IP addresses, and check security. The plugin offers fixes for security issues, though you should always make a back-up before you attempt to apply a patch – just in case.
Firewall 2
Firewall 2 creates whitelists and blacklists and can block certain types of common web attacks based on where the attack is coming from. While you still have to make sure your site is properly upgraded and secured, this firewall is designed to allow you to sleep soundly knowing that your site is protected from brand new threats. You'll even get an email notification as soon as an attack is detected.
AntiVirus
Sounds silly, doesn't it? The AntiVirus plugin protects your WordPress site just as your computer's anti-virus suite protects it from web attacks. The plugin will monitor for spam, worms, and other nasty intrusions, can test suspected infections, and can clean up problems. Why wouldn't you protect your website the same way you protect your PC?
These are just a handful of samples of the security plugins available for WordPress blogs. Take a look at your site, assess your needs, and ask your web developer for help determining what type of protection you should have installed. There's no excuse for not protecting your blog.
About the Author: Robin Fandrich is a full-time writer who specializes in web security. She also enjoys writing about communications and the effective use of the tablet pc in mobile computing.