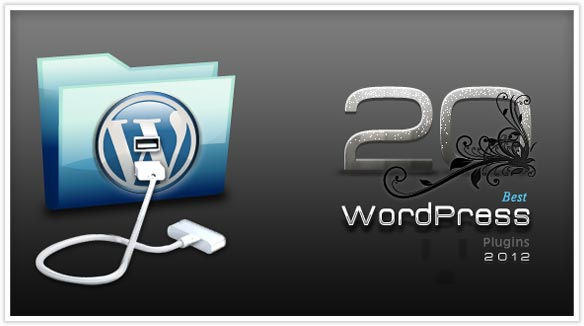 Initially when WordPress was launched it was a big flop, however, with passing time it has become the most widely used software for websites and particularly for blogging. WordPress offers a lot more than the few 5 to 10 benefits you normally hear about.
Before going into the detail why WordPress is a better tool for your blog, you must be aware what is exactly meant by WordPress. There is WordPress.com that is a free hosted blogging service similar to Blogger etc. and then there is WordPress.org that is the blogging software. We'll talk about the top reasons of using the WordPress software here.
1.       The Freedom of Control
If you set up WordPress on your server, this means you have the freedom to control everything. The software does not restrict your blog in any manner. You can simply put up ads, create and edit themes, rearrange content, install plugins, create a forum or simply whatever you can think of or want to do.
2.       High Quality Themes
WordPress offers a number of free themes that will get you started with your blog, however, there are premium themes available that are more flexible and powerful. These premium themes are paid ones that offer a better experience along with a support team that helps you out if you are ever in trouble. Particularly for DIY bloggers, this is a good insurance to have.
With premium themes you can change the site without any programming. Just few simple clicks help you achieve a new layout or color scheme etc.
3.       Greater Accessibility
You can add content or make changes to your blog from any browser and internet without the need of any software or other computer settings.
4.       Near to Infinite Functionality
With almost 15,000 plugins available you can make your blog do whatever you want. Just think of any feature and there will be a plugin available for it.
5.       Easy Integration With Social Networks
You can easily integrate your posts on blog with social websites like Facebook, Twitter, LinkedIn etc. instead of going to each of them separately, login, and make posts that there is something new added to your blog.
6.       SEO Friendly
WordPress keeps in mind search engines by using different functionalities like sending pings to various sites, tagging posts, making categories, using h1/h2 tags etc.
7.       Large Community Support
As majority of websites are using WordPress, hence a number of forums are made for help purposes. If you encounter any problem you can find its solution online easily.
8.       Swift Learning Curve
Learning to add new posts, edit content, add images is easier than using MS Word. If you don't know a word about programming still you can easily manage your WordPress blog yourself.
9.       Improved Security
With right people involved in your WordPress installation, the hackers cannot break in to your blog. There is a process "hardening" WordPress installation that protects your blog.
10.   Mobile Readiness
A separate website for mobile users isn't required as WordPress automatically detects if the person is viewing through mobile or web browser.
11.   Reduced Work Loss
WordPress saves your work automatically as you type or when it isn't even published.
12.   Free Software Upgrade
WordPress software is free to upgrade unlike other site software.
13.   Multi-User Functionality
For larger blogs, some powers can be exclusively given to a particular login. For instance, editing and saving drafts functionality can be assigned to a writer and other functionalities like publishing or changing themes cannot be granted.
14.   Save Money
For basic changes to text or design you don't need a designer or developer, you can do it on your own with the easy WordPress interface.
15.   Safety
Add media and images by uploading them to server from your admin area despite using ftp and accidently deleting your important files or uploading to wrong directory.
16.   Automated Syndication
Your blog posts may be automatically transformed to RSS feeds & syndicated to blog directories and other websites.
17.   Free Yahoo! Search Entry
When your blog's RSS feed is submitted to Yahoo! your site is indexed for free and you save $299.
18.   24-Hour Bing/MSN Listing
RSS feed submission on Bing/MSN is speediest way to get your website indexed in as less as 24 hours.
19.   Standards Compliant
WordPress uses Web Standards and thus keeps your blog compliant to all the rules that should be followed when running a blog.
20.   Open Source Software
Since it is open source software you can use it for free and it can be used on any commercial or personal website without the need to pay anything for it.
About The Author
  Susan Hannan is from Exams key . It provides comprehensive and cost effective IT certifications exams preparation material. Let's take benefit of Exams key HP HP0-S32 Exam training material and clear your IT certification on first try. Check out today.