This is especially for startup founders, small business owners, and anyone who is looking into creating something new.
Here are the best 50+ web tools for online businesses, including:
We included everything a novice or expert entrepreneur needs to launch his online business.
For people that need a professional website designer, we included this information for you, too. One of these companies is Ramotion, and they are an agency that works with some of the biggest brands in the world.
Each tool and service is reviewed in brief so you can have an idea of how it will help you.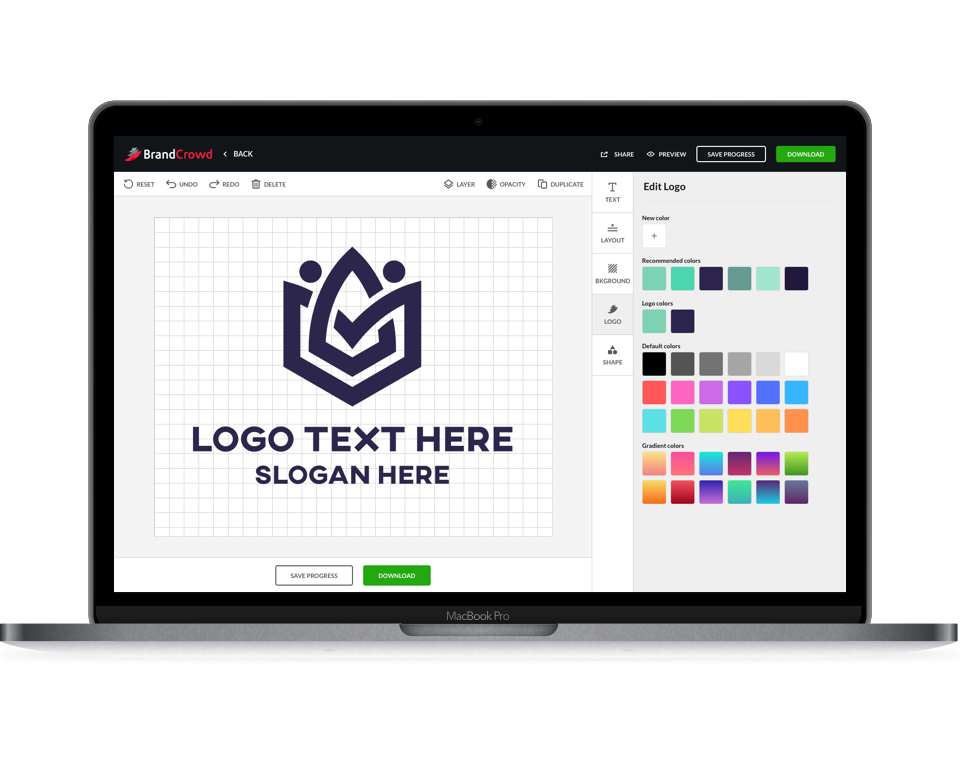 If you need a professional, unique, and representative logo for your brand, use BrandCrowd logo maker.
BrandCrowd has a huge library of 50,000+ designs that were created by top designers from different parts of the world. All these logos use handmade icons and not stock icons.
The quality of these logos is comparable with what agencies and private graphic designers do. Or better. But the prices start from only $45.
You don't need to register or pay anything to look at the logos, which are pixel-perfect and look stunning.
Find the logo that you like, customize it (if needed) with your colors, fonts, and layout, and you are good to go. You will have a brilliant logo design in under 1 minute.
Give BrandCrowd logo maker a try. It is different from anything else you tried before.
2. actiTIME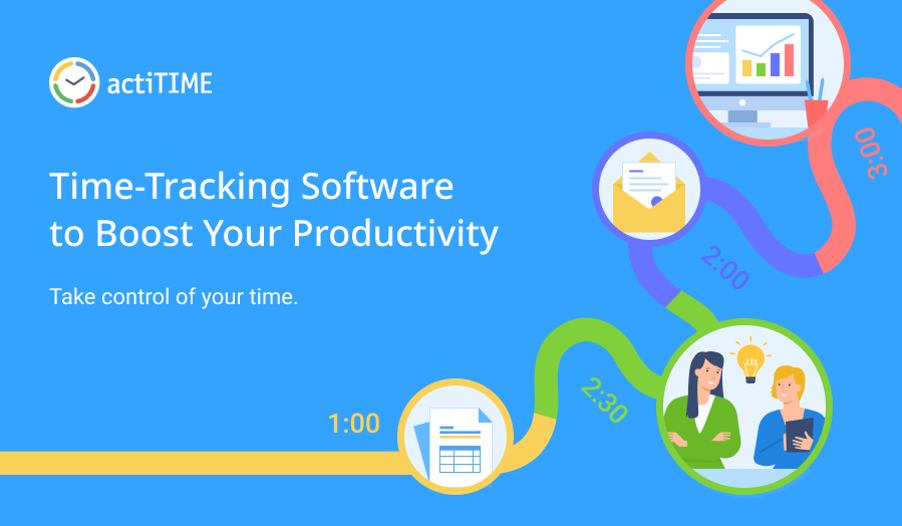 To be efficient at studying or teaching, one needs to invest much effort into learning and self-development. However, it doesn't mean that you have to overwork and exhaust yourself to see favorable results. On the contrary, to attain goals, you should work moderately and maintain a proper work-life balance.
Task planning and organization are perfect means to achieve that and become successful. With actiTIME, a high-quality timesheet and project management tool, you can easily excel in implementing them both.
actiTIME has three essential features that you may benefit from when organizing workloads:
Scope management lets you create different projects and tasks and monitor your progress in their completion;
Timesheet allows for keeping a record of hours spent on diverse activities;
Reports give a thorough overview of performance trends and statistics.
In this way, actiTIME helps you see how efficiently you use time and provides data needed to make smarter work management decisions.
actiTIME is also highly flexible and simple to use, which makes it suitable for individuals and teams of any size alike. In addition, it's very affordable – while large firms can buy the tool at low fixed annual costs, single users and small teams can utilize it at no charge for an unlimited time. Sign up for a free actiTIME trial and bring your productivity to the next level.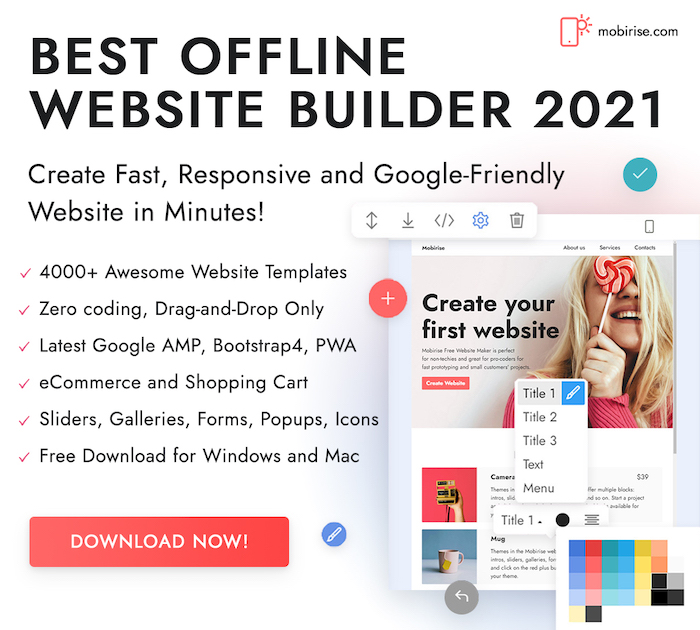 Looking to create a professional website in a matter of minutes, without spending more than a few bucks?
Then Mobirise is the right solution for you.
This offline website builder has the biggest library of templates included, with over 4,000 designs, and the interface is brilliantly simple.
Take it for a ride.
4. Goodie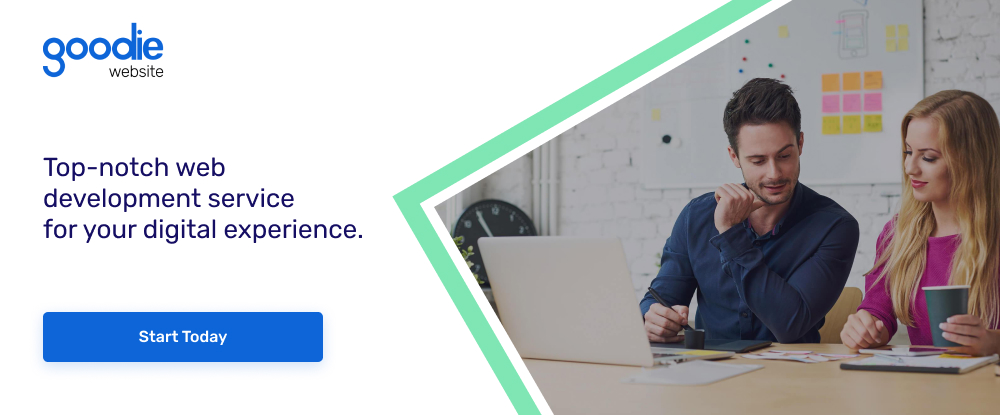 If you are a web designer with lots of projects and you are looking for a serious web development partner that can handle any kind of project, small or huge, and which is respecting tight deadlines, you should work with Goodie.
This agency is highly popular and appreciated.
Start working with the pros today.
5. TestingBot: Cross Browser Testing and Mobile App Testing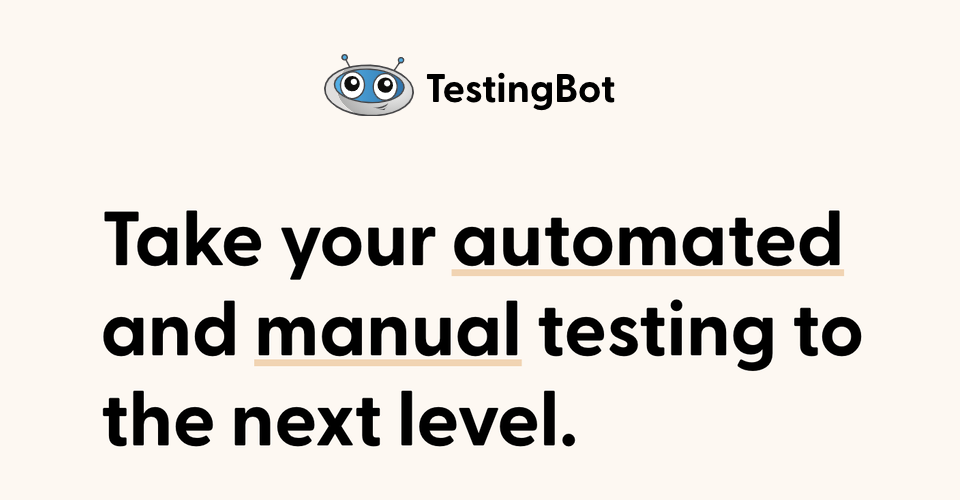 Trusted by some of the most innovative companies in the world, like Microsoft, Grammarly, and Disney, TestingBot is a super-advanced cross-browser tester and mobile app tester.
It has over 8 years of experience in the industry, being highly popular and appreciated. It allows you to do all kinds of tests, quickly and without effort.
In the free 14-day trial you will see how it works, register now.
6. Codester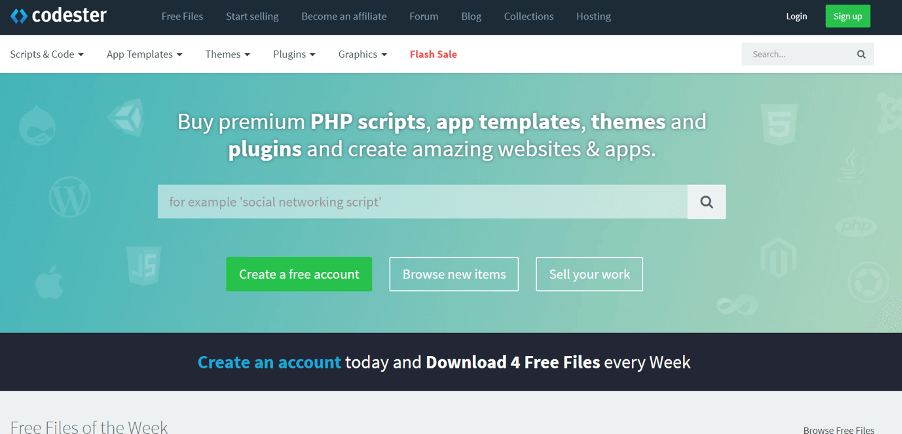 Codester is a super large marketplace where you will find:
Website themes for all platforms
Plugins to supercharge your websites
App templates
Graphics
Scripts and codes
And even free files
7. Web & Mobile Digital Agency – Startechup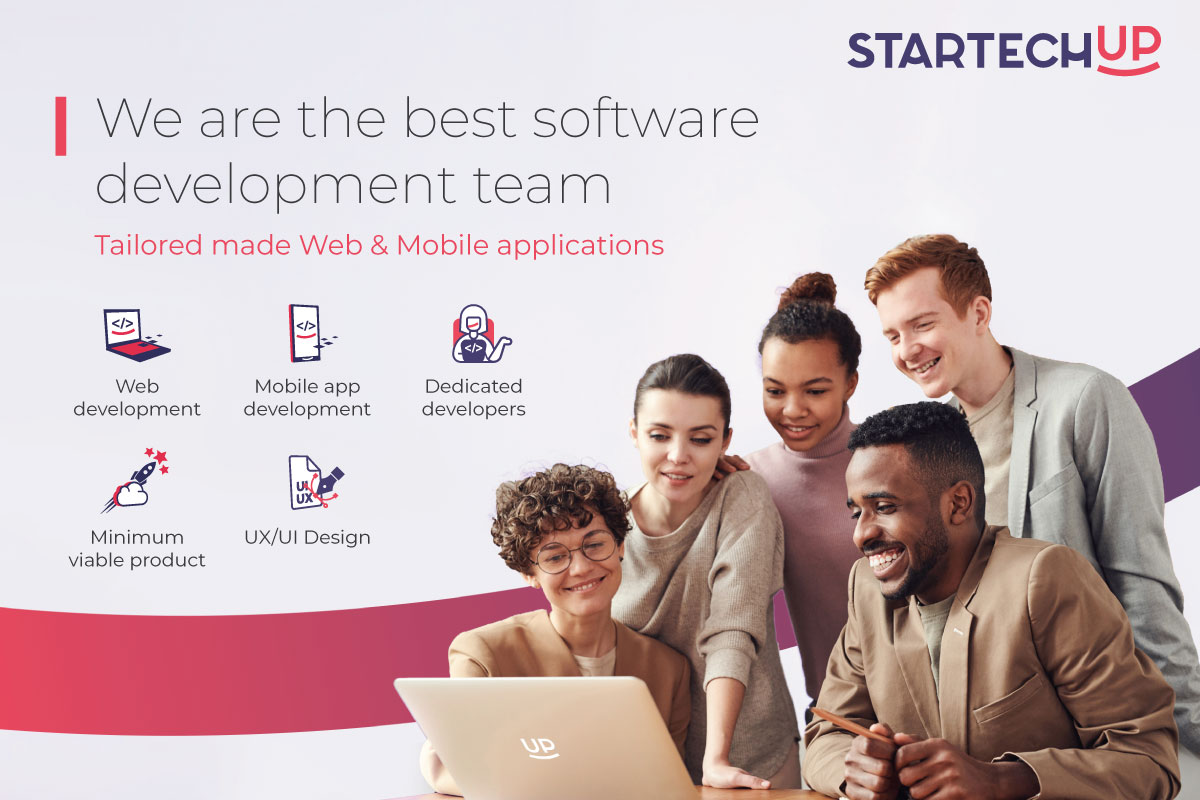 Startechup will supercharge your business with high-quality services:
Web development
Mobile app development
UI/UX Design
They can even help you develop and launch your MVP – minimum viable product, having huge experience in the industry.
Check out their Portfolio and contact them for a free consultation.
8. Taskade — Collaborative To-do List for Remote Teams
Taskade is a smart collaboration tool that can be used as a collaborative to-do list for remote teams.
Team members will manage to get more things done in less time, heavily increasing their productivity.
9. Bonsai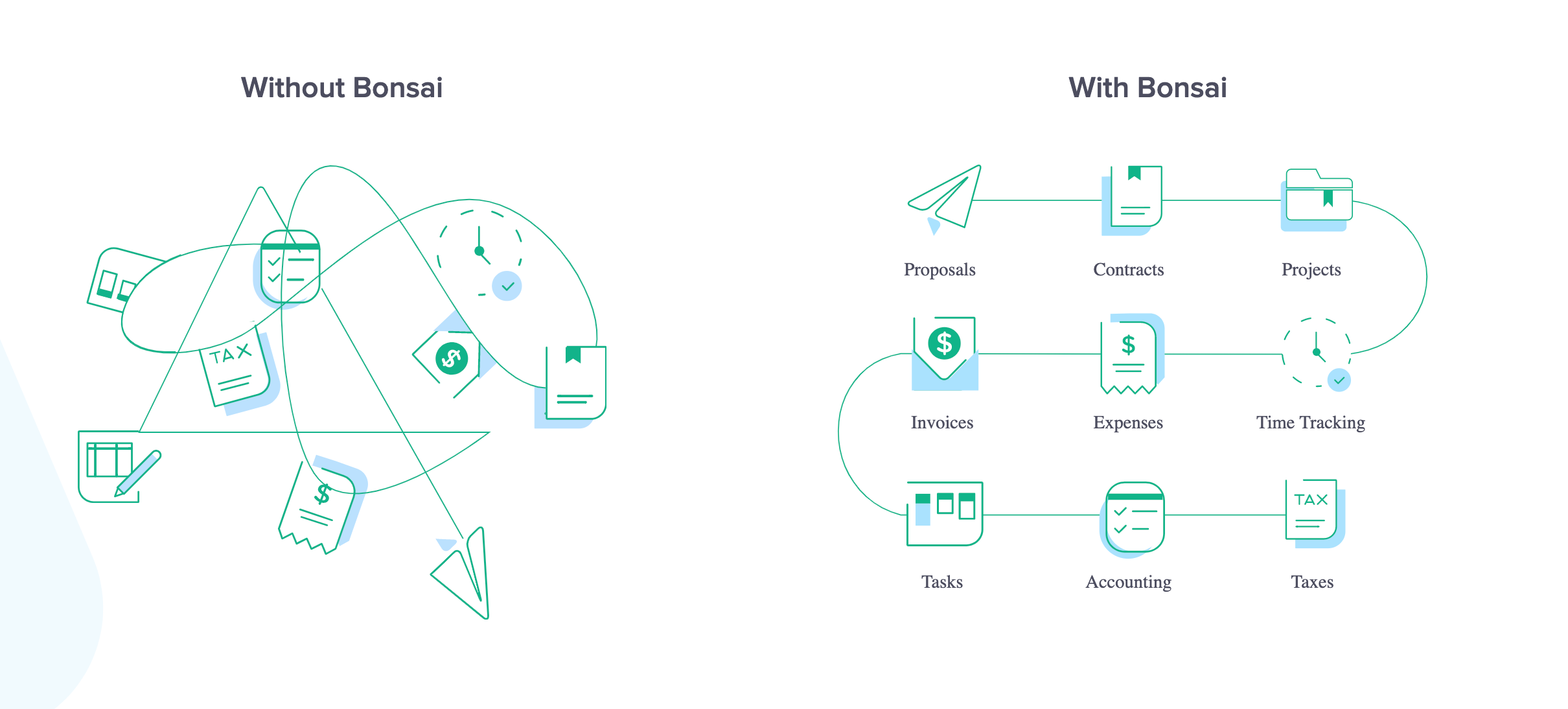 Top freelancers from all parts of the world use Bonsai to save lots of time and money.
These tools are interconnected and are simple to use.
For example, you can generate an invoice from contracts or proposals, and you can create an invoice from the time-tracking tool.
It is very simple and intuitive to use these tools.
10. Total Theme
Have you always wanted a single WordPress theme that contains everything you need to create a stunning website?
This is Total.
It has tons of elements and premade templates, and it is even coming packed with 3 premium plugins.
Find out more about Total.
11. Ampfluence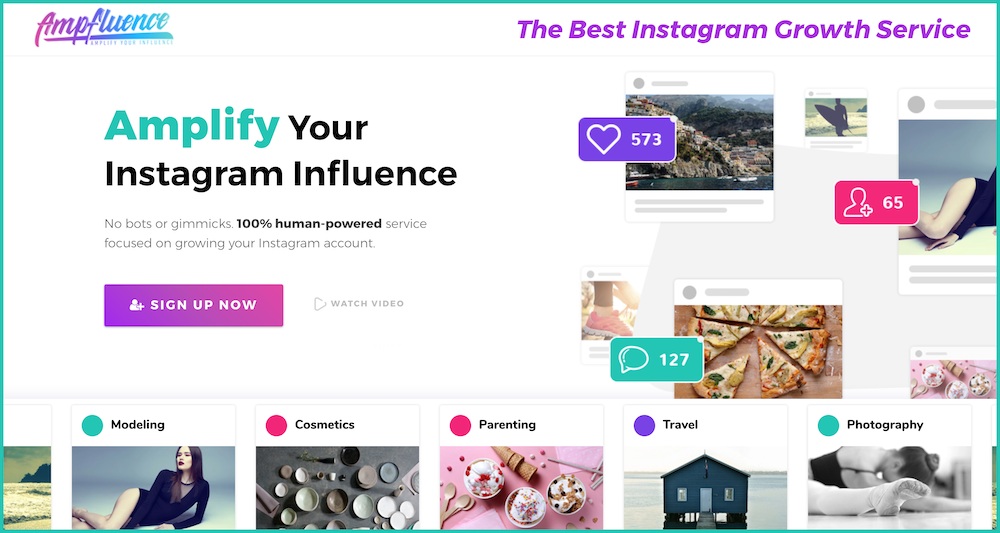 With new Instagram updates and features being rolled out regularly, it is difficult to get organic growth.
The implication is that you have to do more work. If you don't have time for this, get some help from Ampfluence.
They help businesses, brands, and influencer accounts grow through organic Instagram growth. They can help you with these things:
Instagram Growth Service
Instagram Community Management
Instagram Strategy Consulting
Instagram Content Creation and Growth (full management)
Custom Social Media Posts Design
You focus on what matters most to you while the Ampfluence team:
Engages your target audience
Increases your exposure
Amplifies your Instagram influence
Save time and money by hiring the best Instagram growth service. 
12. Ad Angles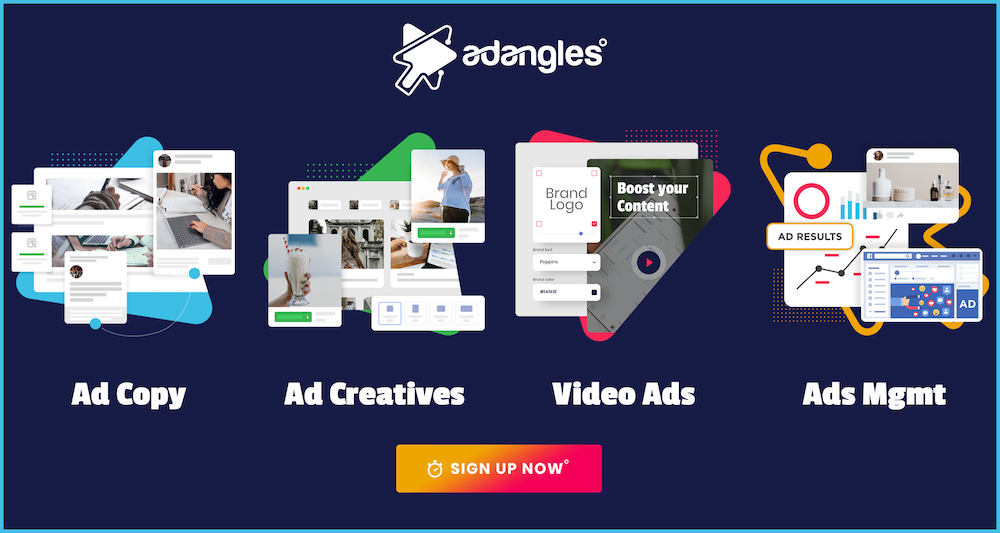 Ad Angles is the ads management service you wish existed for small businesses seeking an affordable but high-quality team to manage their campaigns. 
If you own an e-commerce brand, sell a service, info products, or SaaS, you need the following:
AD COPY – The best ad copy written by actual copywriters who know how to sell.
AD IMAGES – Stunning custom-designed ad images to make your target audience click.
VIDEO ADS – Drive more sales with conversion-focused video ads.
ADS MANAGEMENT – Unlimited fixed-price done-for-you ads management.
If you want expert copywriters, advertisers, and designers to craft ads and campaigns that get results for your brand, then contact the best ads management agency over at Ad Angles.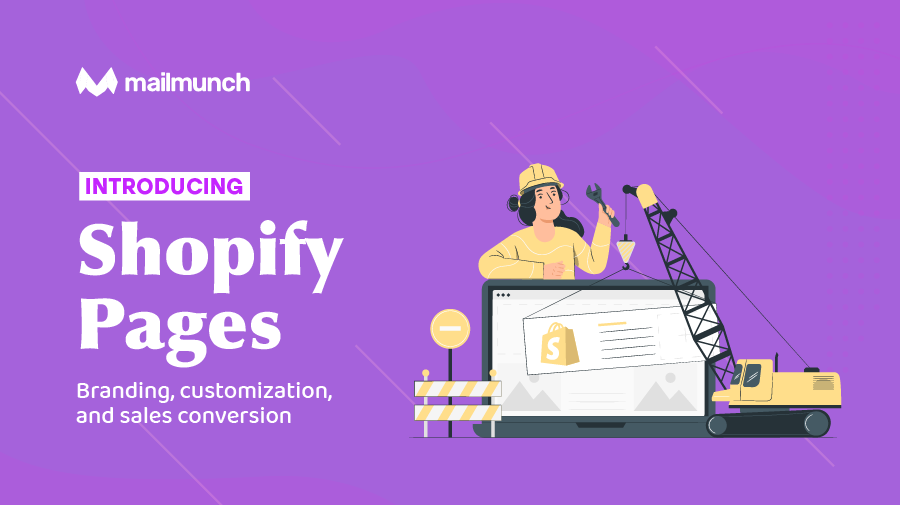 Shopify Page Builder by Mailmunch is the best thing Shopify will probably get in 2021.
This builder is the smartest in the industry, the easiest to use, and the most technologically advanced.
Use it to design product pages, password pages, home pages, and collection pages.
Find out more about Shopify Page Builder by Mailmunch.
14. Unlayer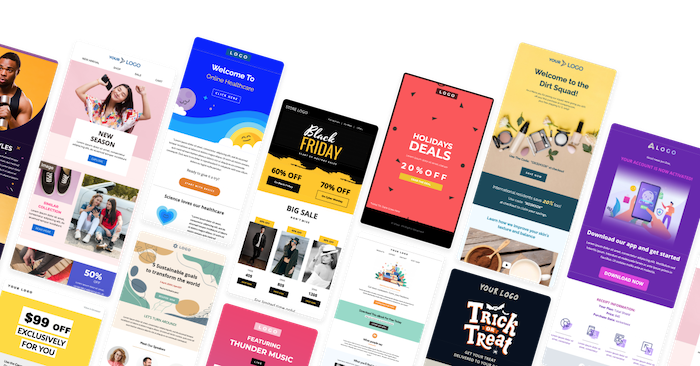 You want to create emails like the best marketers in the world?
Then you have to use Unlayer, the most advanced, yet simple to use, email builder.
Start creating engaging emails that convert effortlessly.
15. WhatFontIs – Font Identifier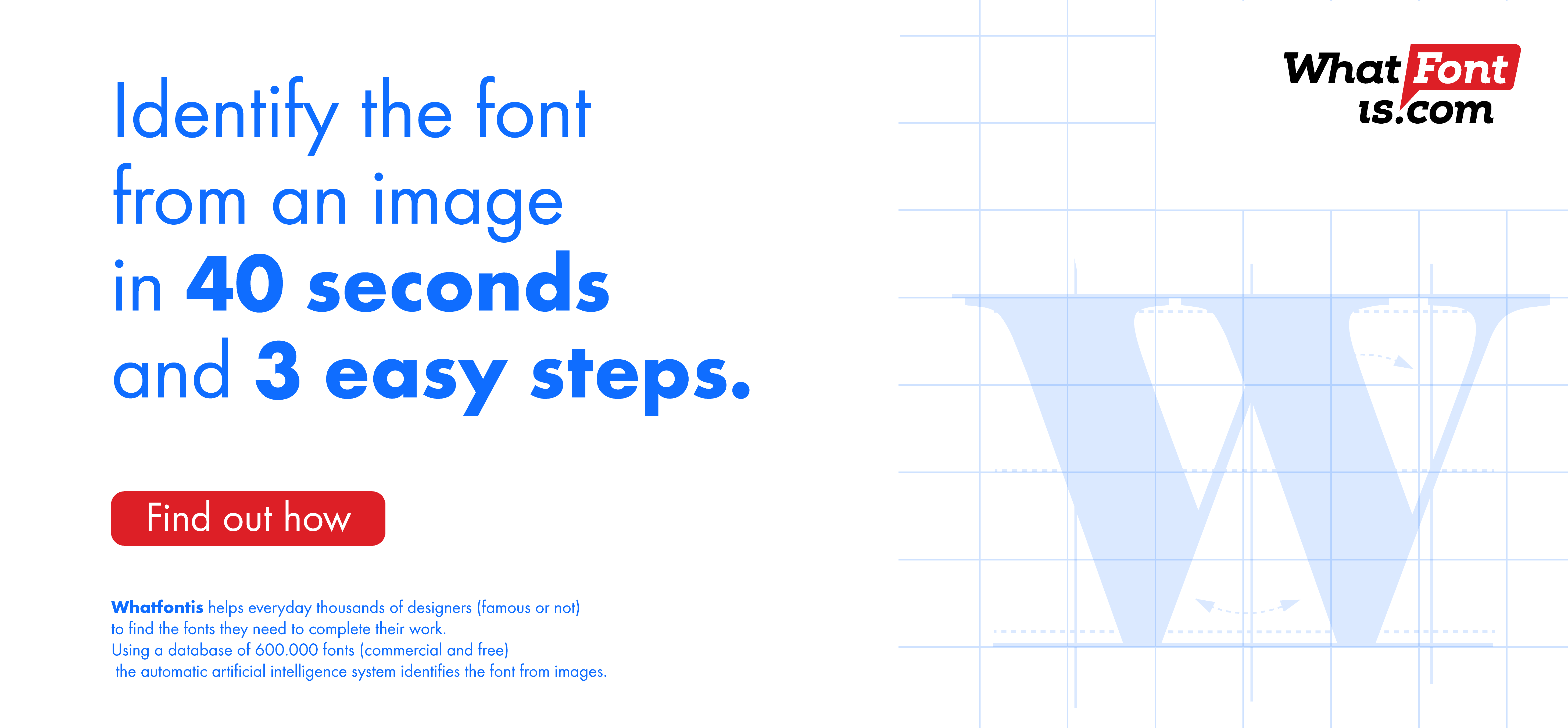 You always see fonts that you like but you don't know how to identify them?
WhatFontIs is the best tool on the market for identifying fonts, both free and paid.
Upload the picture to www.whatfontis.com and follow the 3 easy steps. In 40 seconds or less you will find out the name of the font, its price (maybe it is free), where to get it from, plus as a bonus, you will get 60+ free and paid font alternatives.
16. MVP development services – Startup Oasis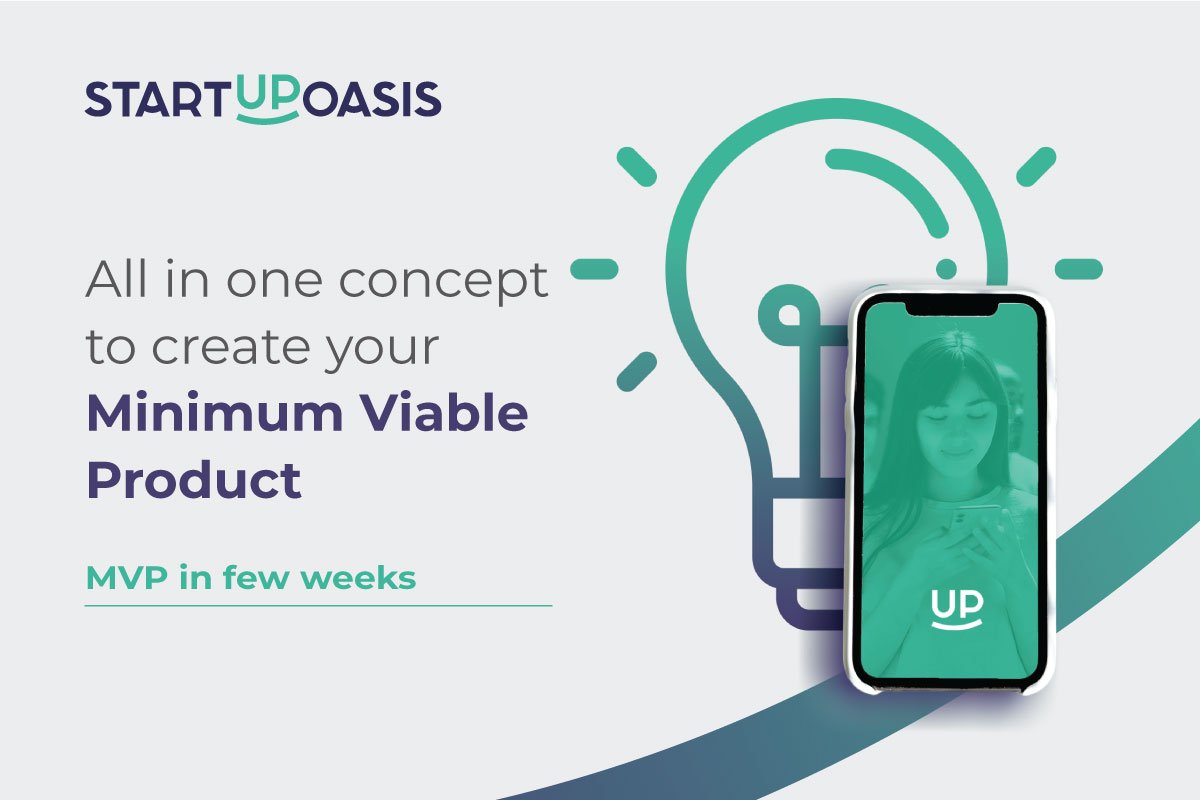 Looking to build a minimum viable product but you don't know where to start from?
Best thing to do is to hire Startup Oasis and let them help you.

This team has huge experience developing Web and Mobile products for startups founders from all parts of the world.
Check out their MVP packages, and ask for a discovery call.
Podcast Booking Service will help you be a guest in other people's podcasts, putting you in contact with your audience and helping you grow your SEO.
The service is highly efficient and simple to use.
18. BeTranslated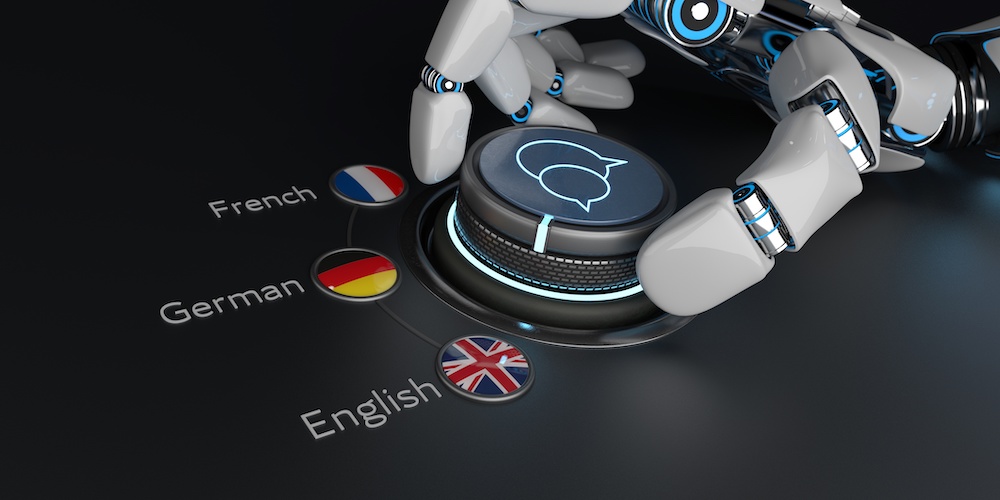 BeTranslated is a professional translation agency that translates websites into any language you need, making the texts SEO-friendly so you will get good traffic also for the new language.
They adapt perfectly to your content, website, business, needs, and budget, being highly flexible.
Get a free quote.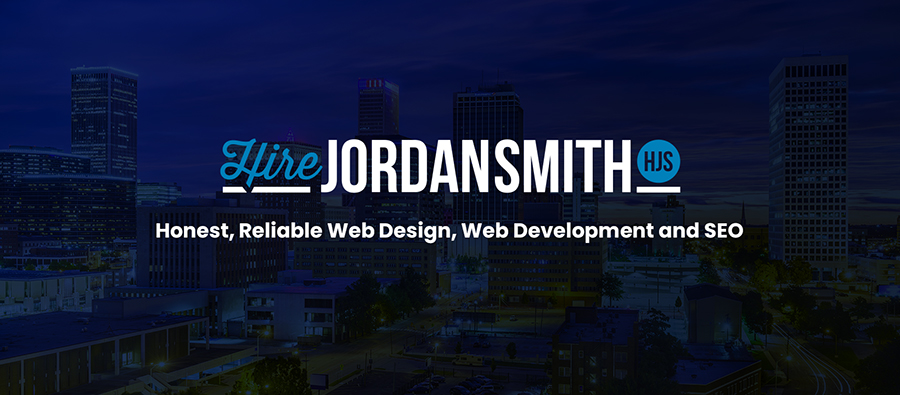 If you're in search of quality web design look no further! Hire Jordan Smith is a Tulsa web design company with many years of experience producing professional websites for businesses of all shapes and sizes all over the United States.
Whether you're a law firm or service company hoping to attract more clients, a blogger seeking to increase your online presence, or an eCommerce store looking to increase sales, Hire Jordan Smith can work with you to create a strategically built website that will help you reach your digital goals.
Get a free quote from Hire Jordan Smith.
20. Heroic Knowledge Base Plugin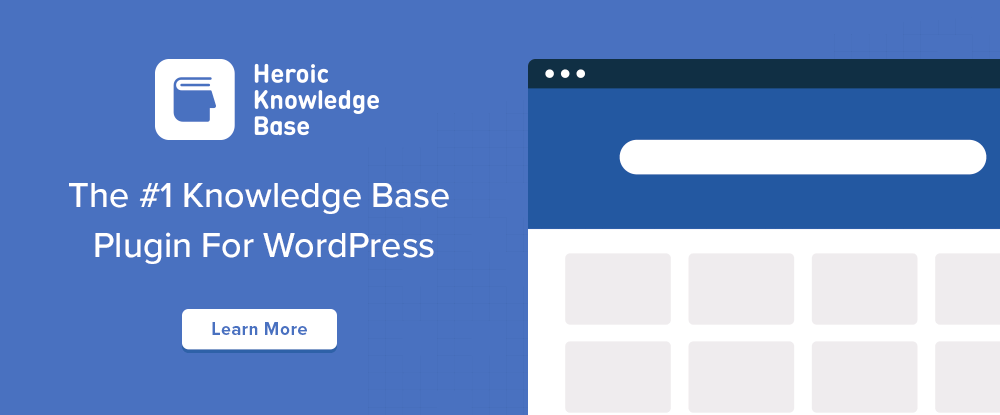 Heroic Knowledge Base plugin for WordPress will help your audience find answers to all their questions, without the need to call or email.
You don't need to hire more people for this task.
21. CompleteSEO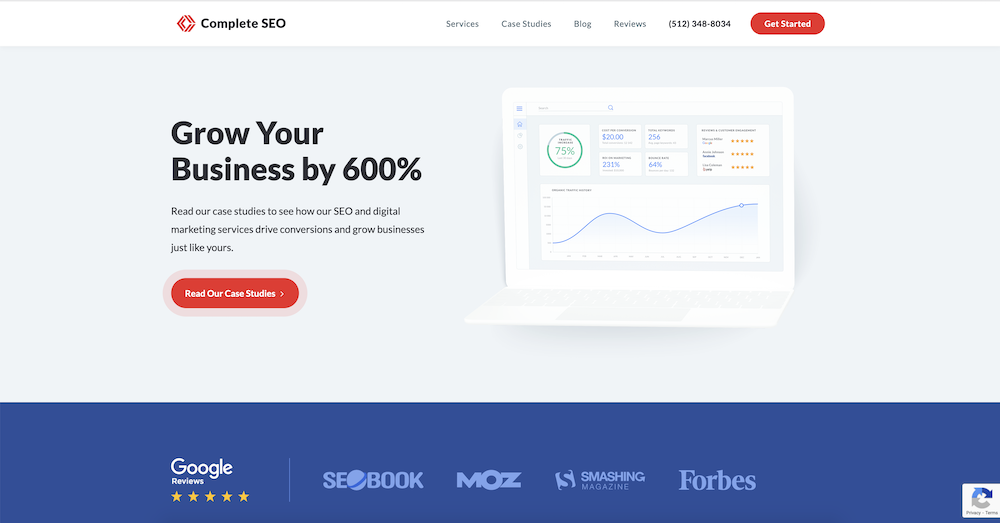 Complete SEO is a popular big firm that helps companies reach insane SEO targets.
If you want to work with the best, work with Complete SEO.
22. Popular WooCommerce Themes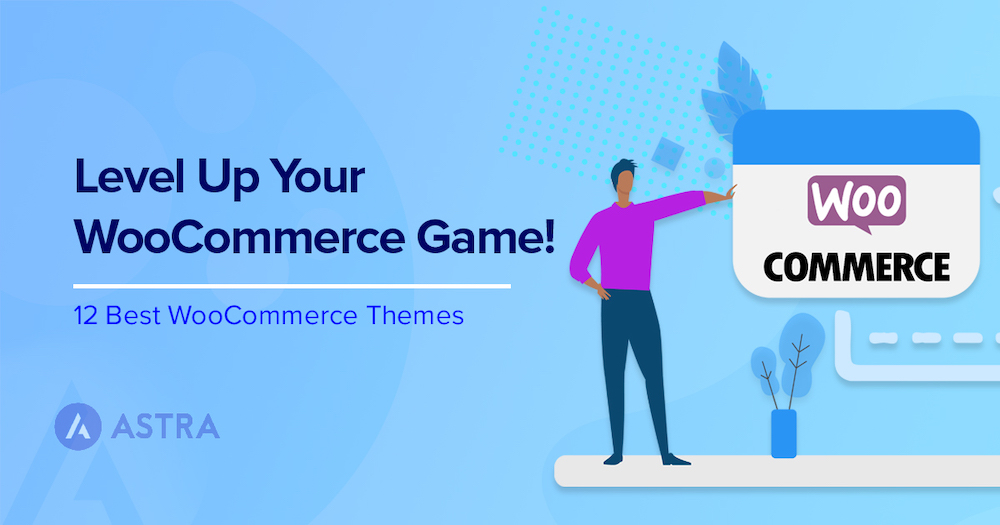 Astra created a super WooCommerce theme that loads fast, is SEO-friendly, and is heavily optimized for conversions.
The theme looks stunning, with a pixel-perfect design.
23. Fast Dumpster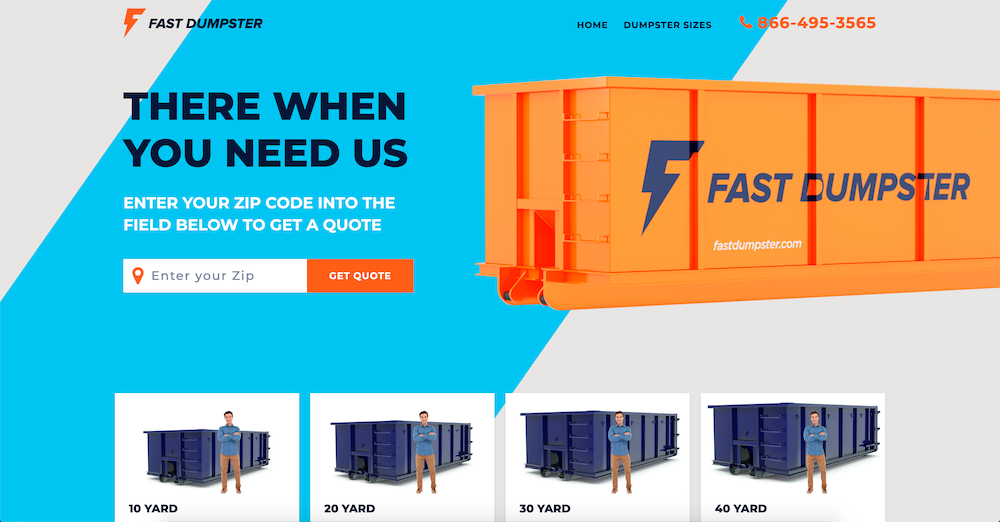 Fast Dumpster is a professional and affordable service that you can call right away.
You start by entering your ZIP code and you'll instantly get a quick call.
WrapPixel offers top angular templates, UI kits, Dashboards, and much more.
Check their portfolio and pick everything you need.
Keep in mind that they offer both free and paid products.
25. XSTORE – The Most Customizable WooCommerce Theme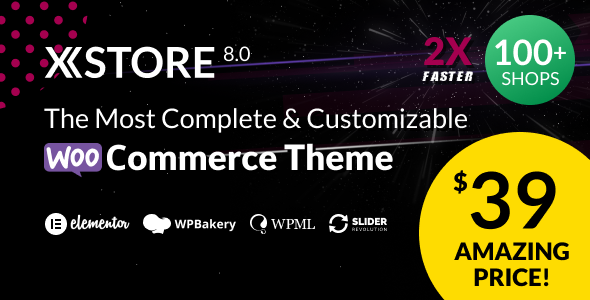 XSTORE is a professional theme for WooCommerce, with a massive library of 100+ shop designs that will help you transform your store into a winning one.
Take a look.
26. Web Scraping API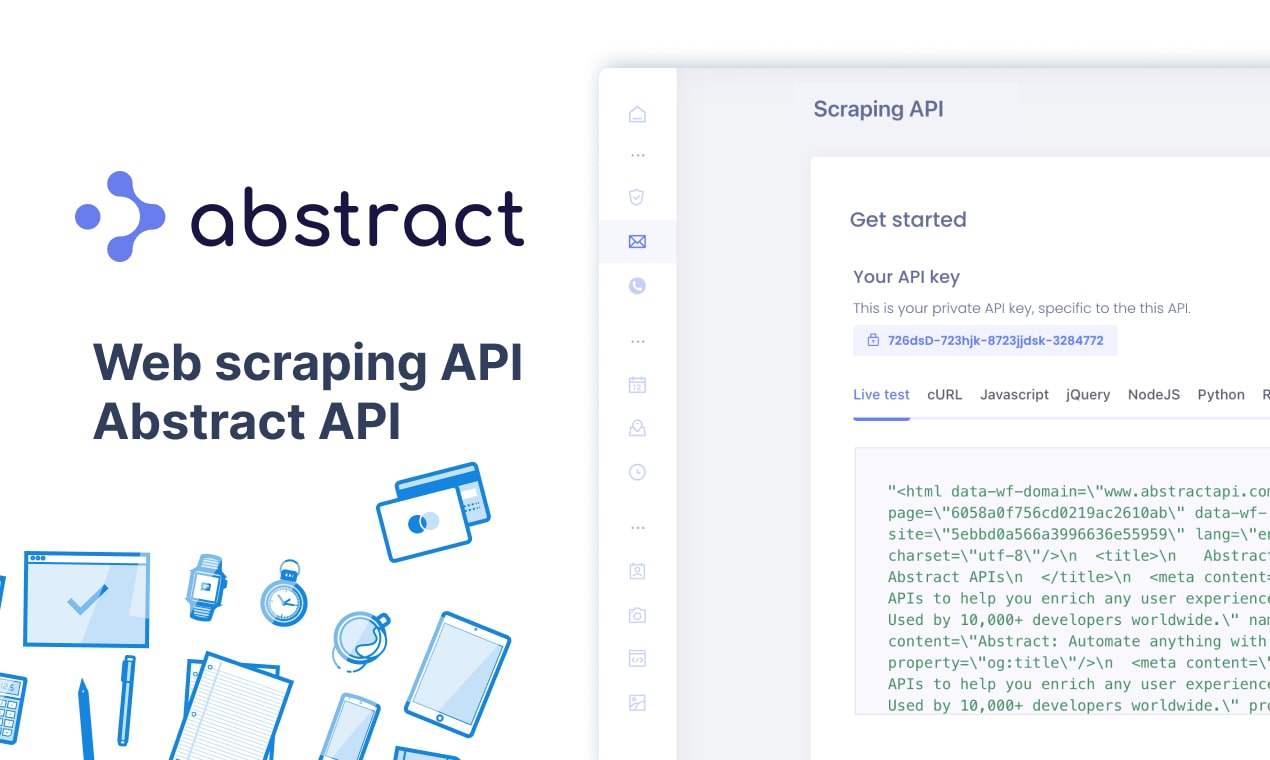 Abstract is a reliable and quick web scrapping API that will help you big time.
It is very simple to use, without any skills or experience needed.
Get your API now.
27. Online Portfolio Websites by Pixpa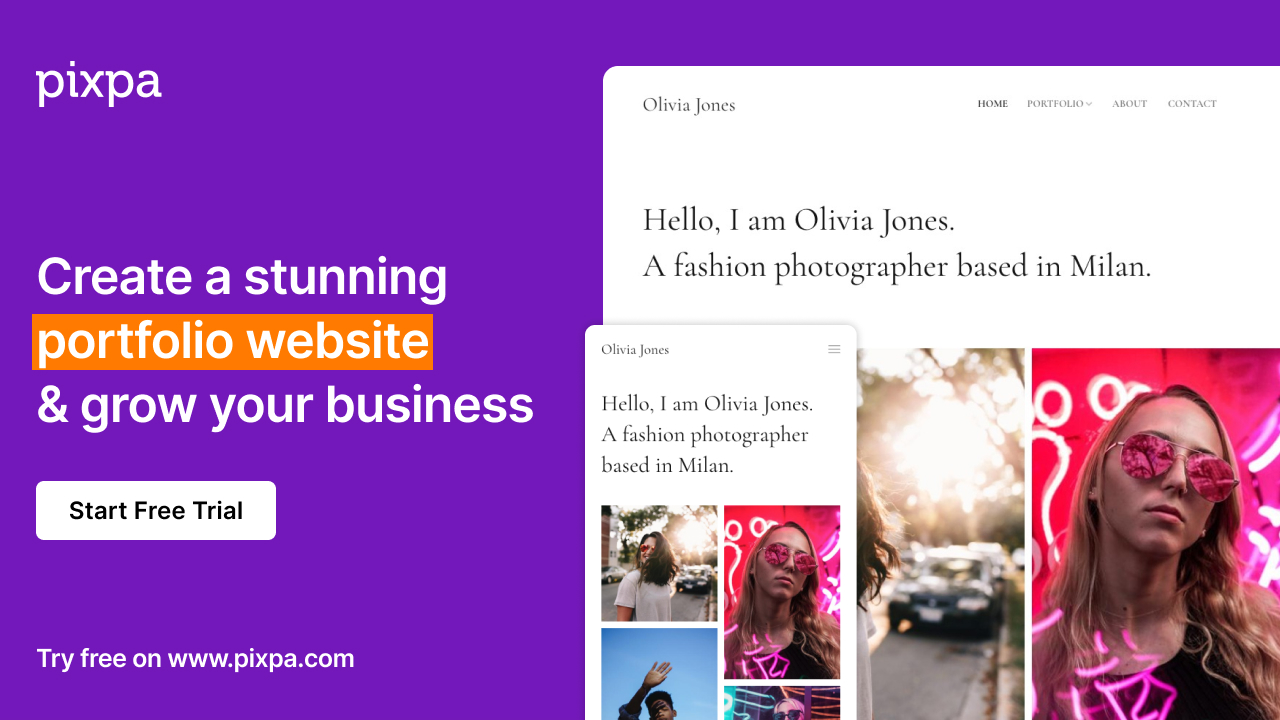 Pixpa is the best builder if you want create a portfolio website in a matter of minutes.
The website will be SEO-friendly, quick, fully functional, pixel-perfect, and it will be optimized for sales.
28. InvoiceBerry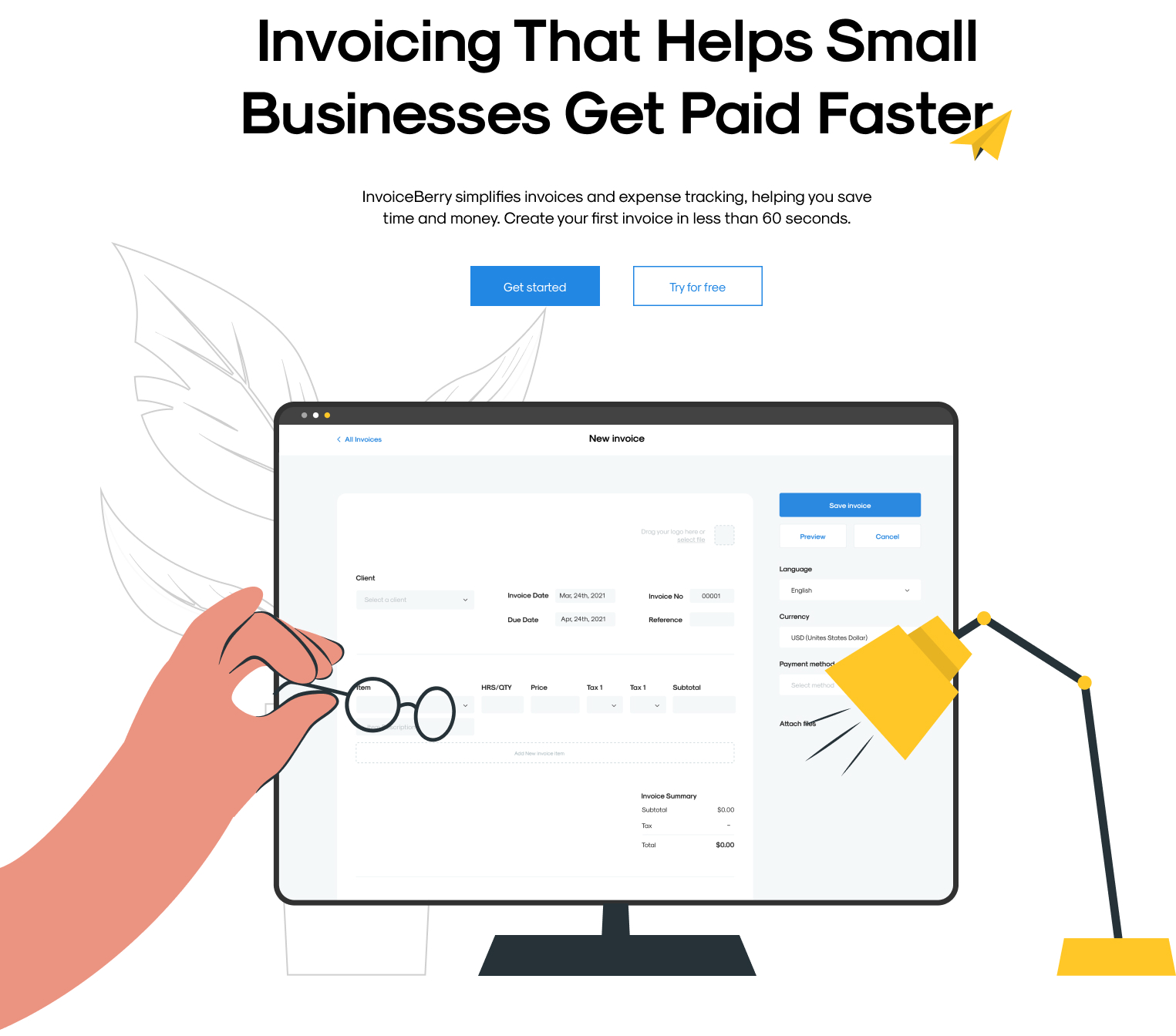 InvoiceBerry is a simple invoicing software used mostly by small companies and freelancers, letting them create professional invoices, track expenses and payments, manage customers, and much more.
Sign up for the free trial.
29. uCoz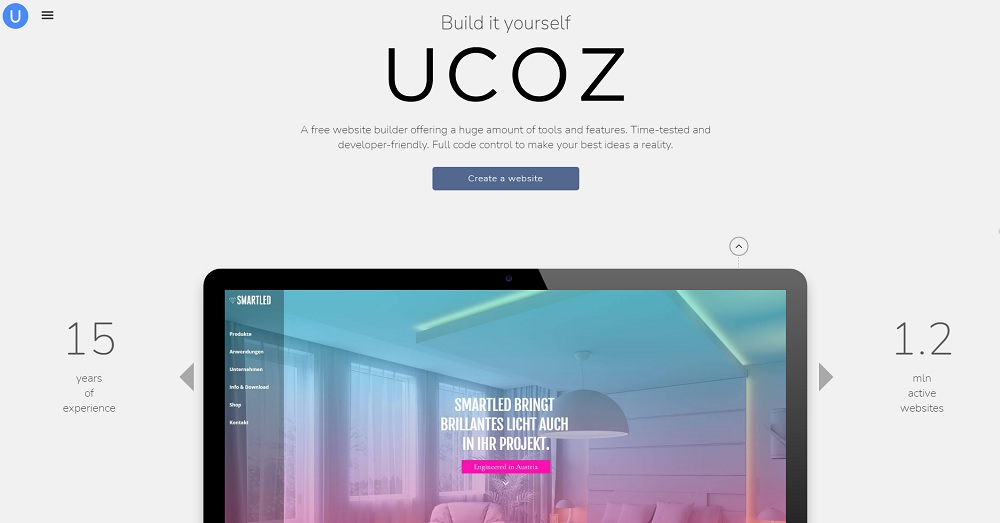 If you are looking for a trusted website builder, uCoz is the platform to go for. The system boasts a rich choice of free responsive themes, blogging, and eCommerce engines along with modules to create your project layout. The service charges reasonable fees for its services to fit any budget and special requirements. 
30. Acowebs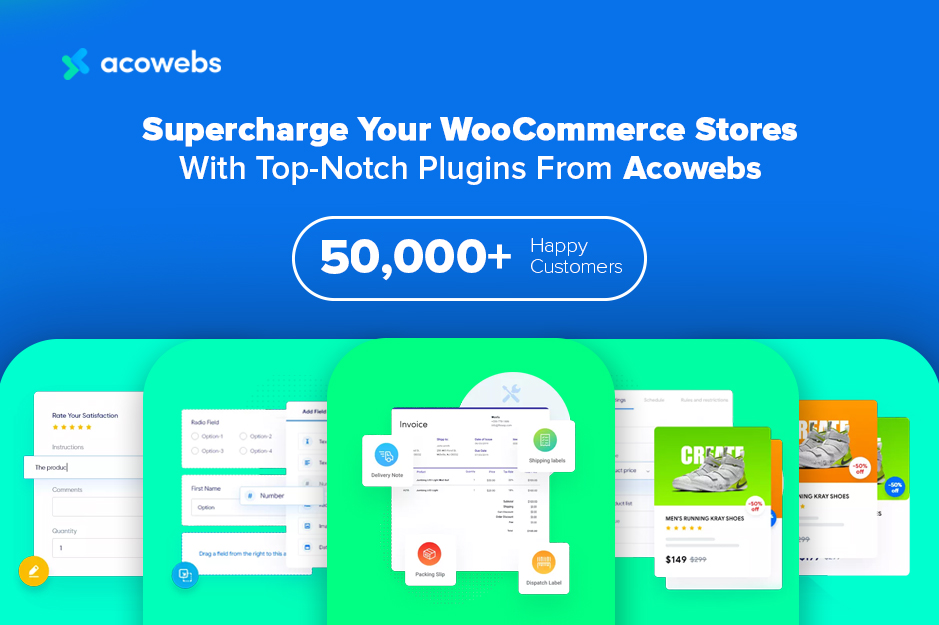 Acowebs is a leading WooCommerce plugin developer that has been in the industry for the past 5 years. They have created many plugins, and one of their most popular plugins is the WooCommerce Checkout Field Editor. ​​With more than 8,000 active users, and a rating of 4.9 out of 5 stars, it stands out as one of the best-rated ones in the market. With more than 11 plugins and 50,000+ active users, Acowebs is a fast-growing company that strives to deliver high-quality products to its customers in order to meet their needs and exceed their expectations. 
31. Denver Web Design Services

Upqode is an awarded web design agency that will create any kind of website you need.
They do wonderful work, and they respect your budget and deadline.
32. Honey Apps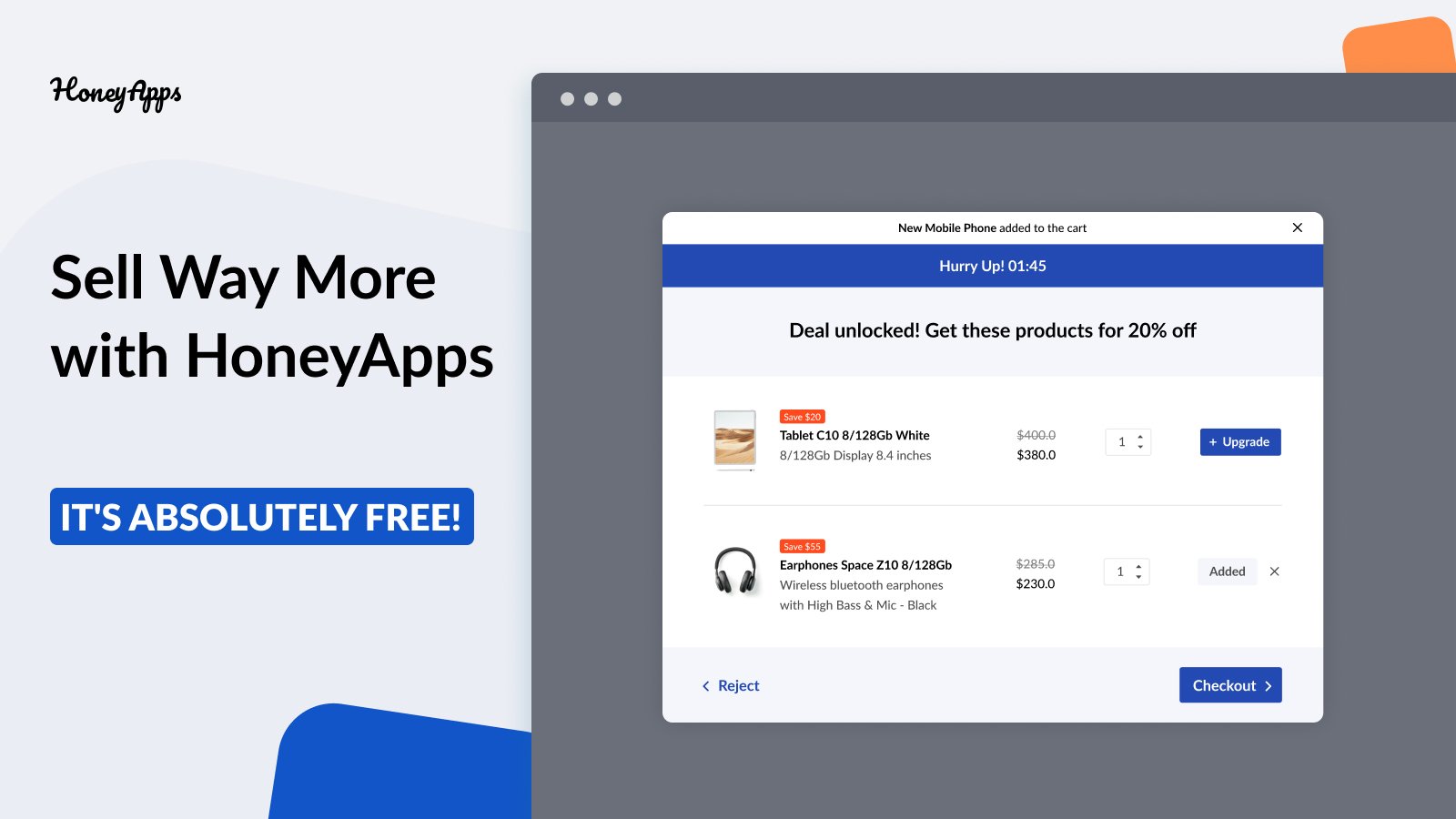 HoneyApps will help you sell more without generating more costs.
This upsell service is free to use even if it is super-advanced, the configuration taking only a few minutes.
Implement upsells for your store right now.
33. Wiremo – product review app for Shopify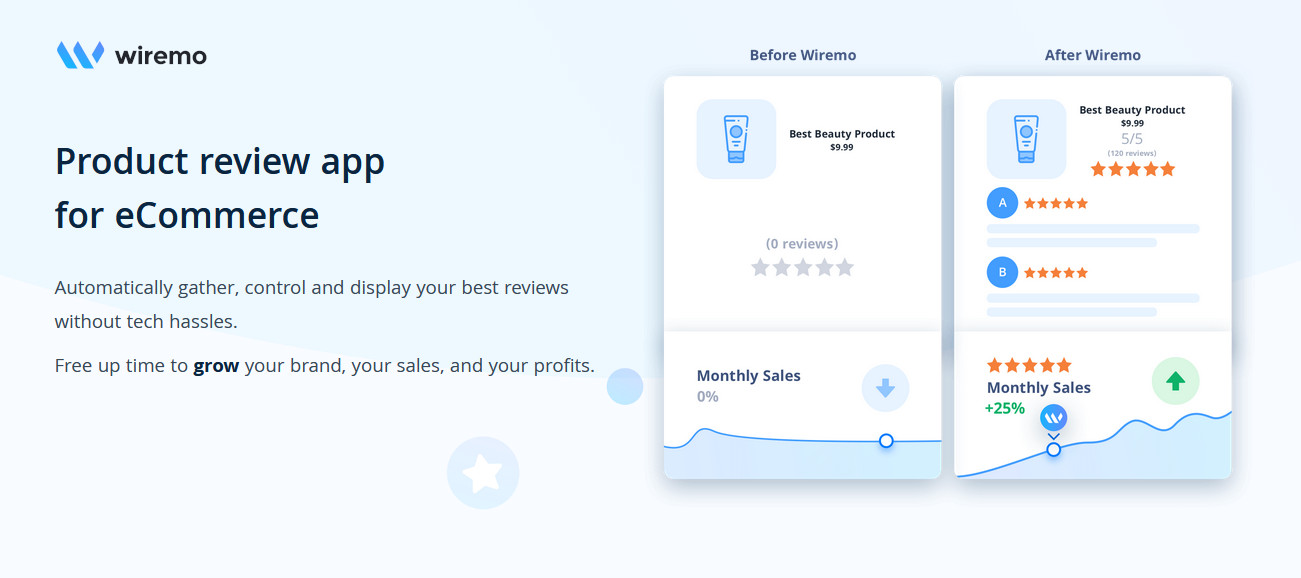 With Wiremo, you can collect product reviews from every purchase. It is also used as a Q&A platform where customers can ask questions about products to find out more information before they make a purchase decision, so potential buyers get great shopping advice!

Wiremo is a new and innovative software that will change how you interact with your customers. Wiremo offers features like the ability to collect, moderate, and display user-generated product reviews.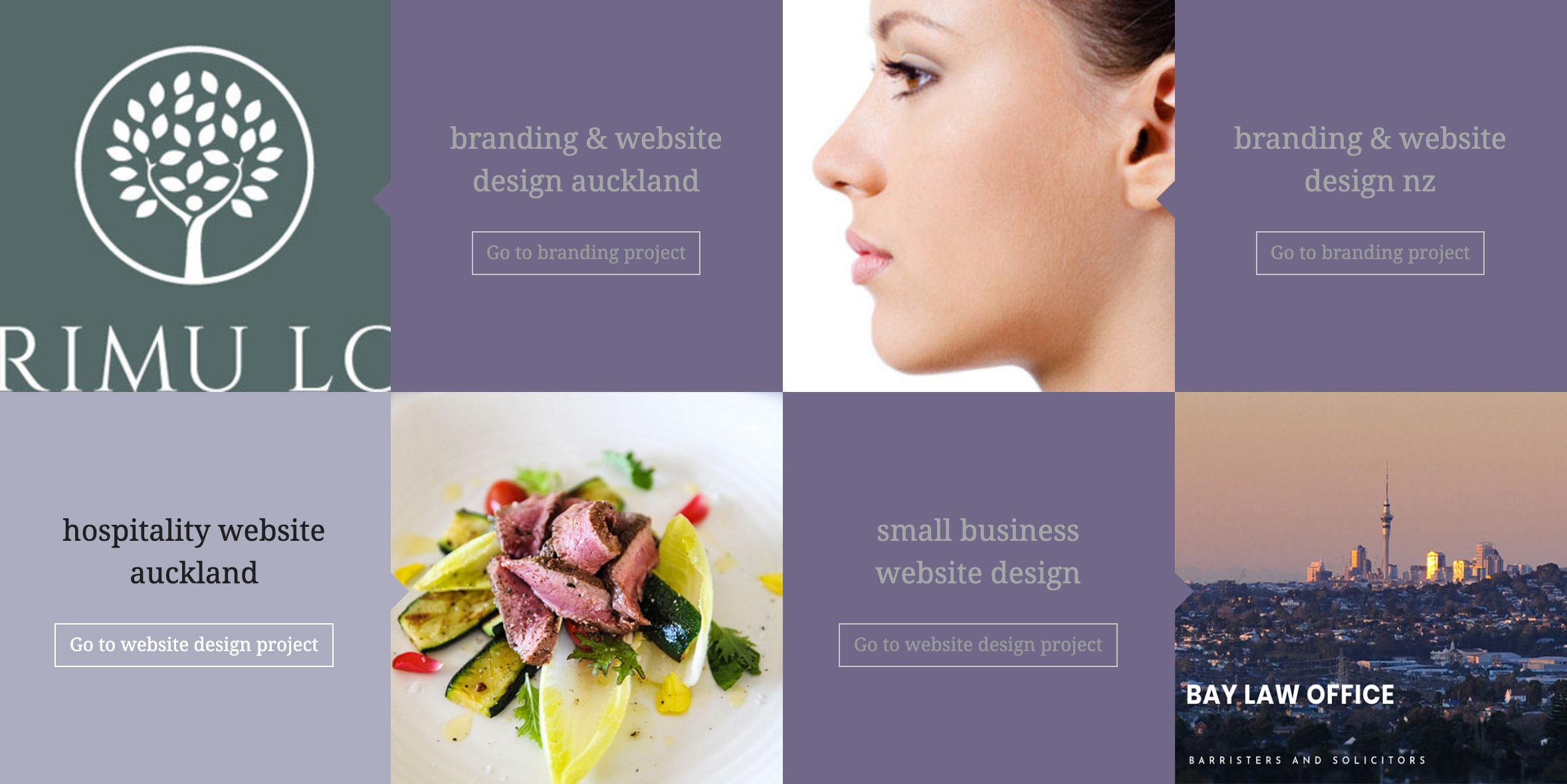 Are you looking for a top full-service web design agency that can deliver complex projects without ripping you off?
That would be AMG DESIGN, a leading web design agency based in Auckland New Zealand and servicing global clients.
They will do super work for you, and they will even overdeliver.
35. Aspire Media – Web Design Company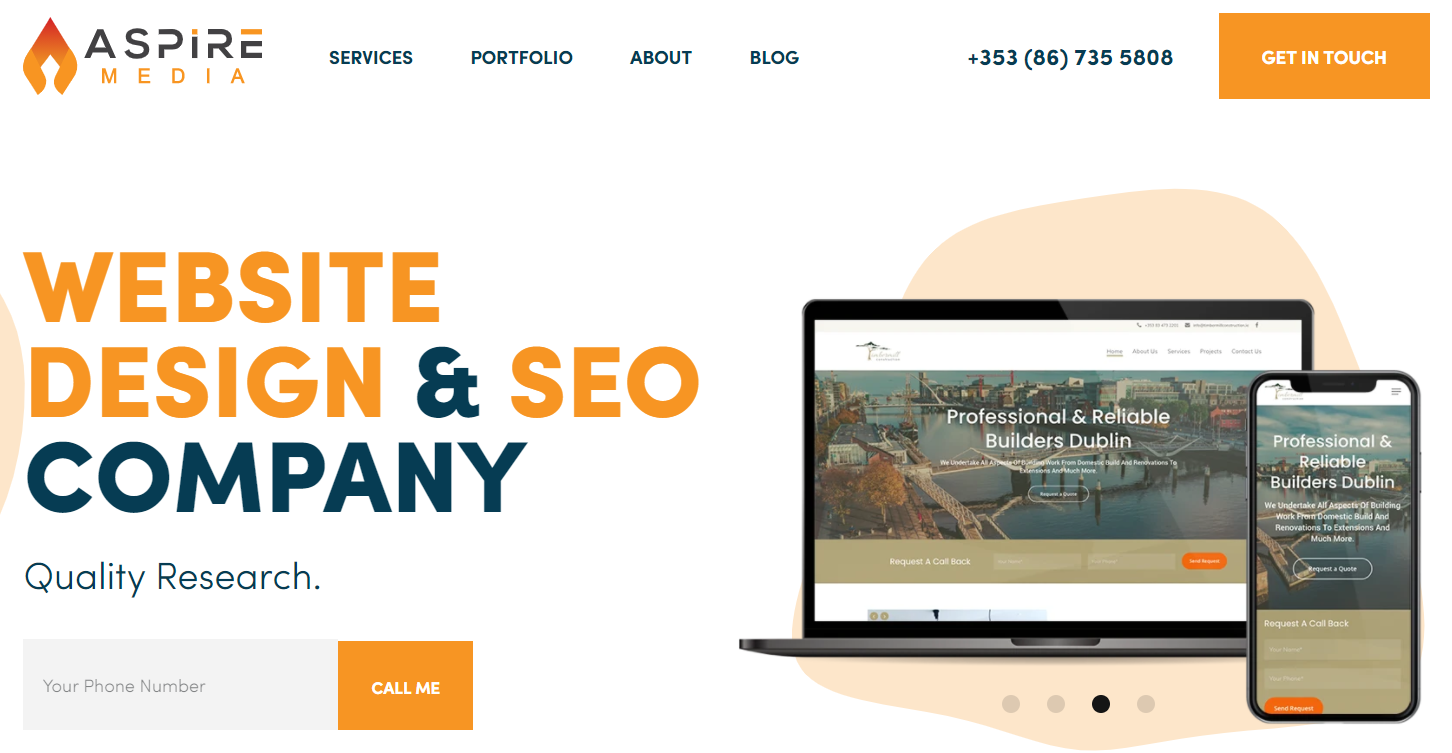 Aspire Media is a Dublin website design agency with customers all over the world.
They create stunning websites and smart SEO strategies that are easy to measure.
Get your free quote.
36. LogoAI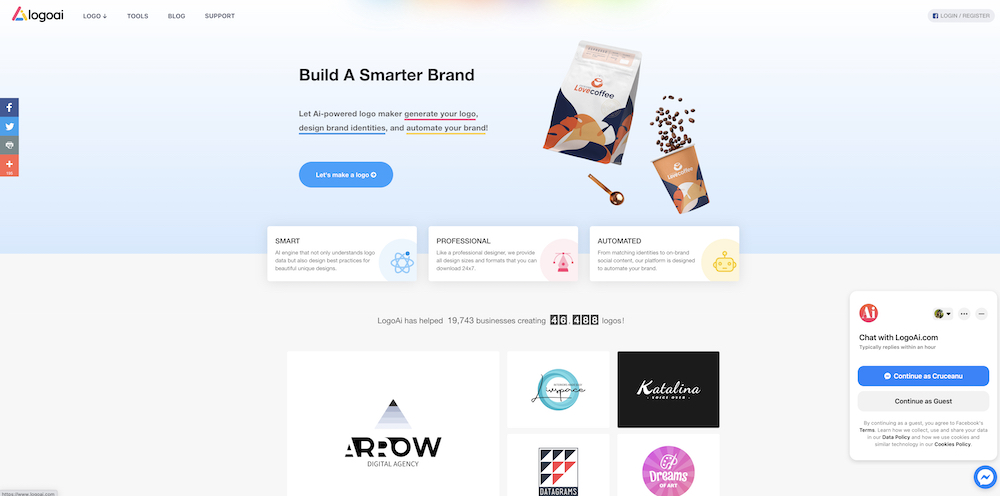 LogoAI is a popular logo builder that you can use with no experience and no effort, to create yourself a quick logo.
The results are impressive.
37. WebAsk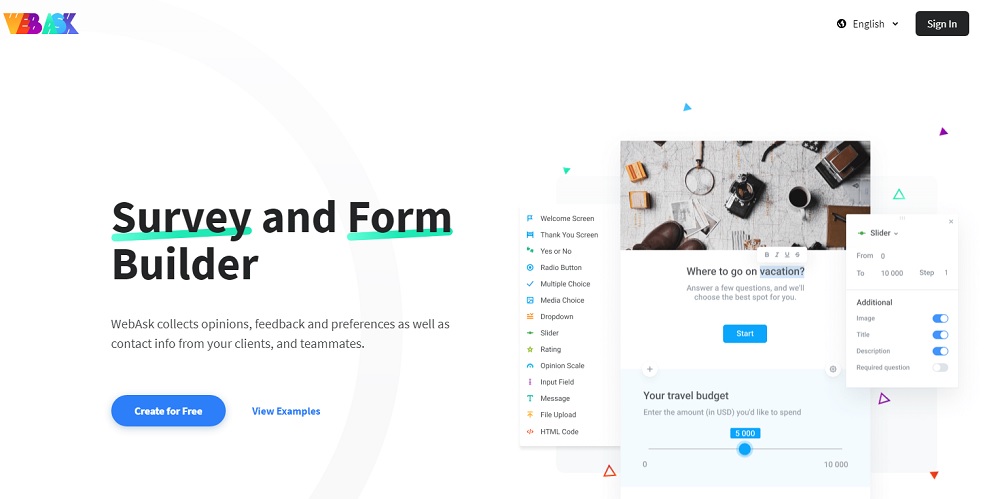 Whatever type of online form you need, WebAsk is the solution. This is an advanced form/survey builder, which allows for the simple and hassle-free creation of web forms, polls, questionnaires, and other similar projects. Using the app is fast and easy – just sign up for the system, pick a template, and customize it.
38. pCloud – The Most Secure Cloud Storage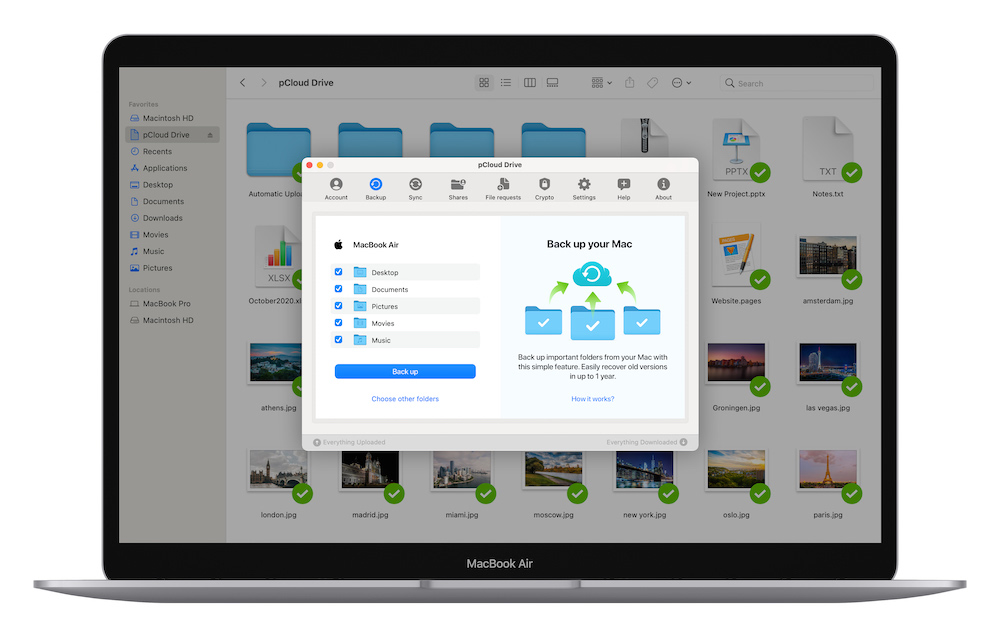 pCloud is a super cloud storage software that you can use on all devices and operating systems.
It lets you store files, access and share them effortlessly, using the clean and quick interface.
Their strategy is to offer you everything you need for a one-time payment, which is very cool.
39. Web Developers in Kansas City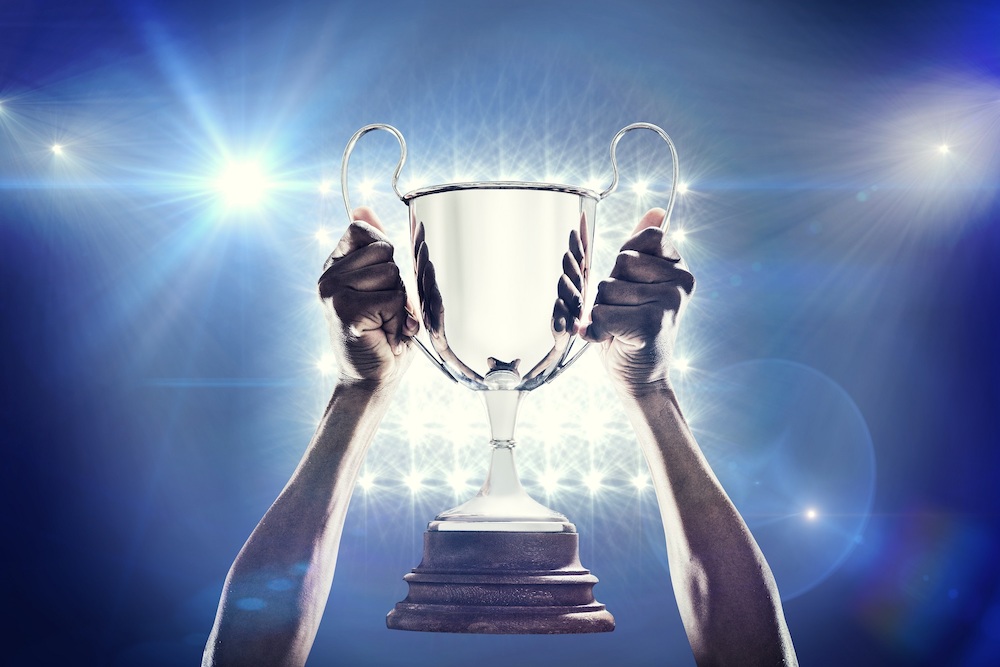 Trusted by hundreds of companies from all parts of the world, Kansas City Web Design & SEO is a top firm that will help you with everything you need:
Web design
Web development
Podcasting
SEO
Get your free quote.
40. DWS

Working with one-stop agencies helps you save time and usually money.
Such an agency is DWS. They offer you all the services you need, while they work for affordable rates.
Get your free quote.
41. Landingi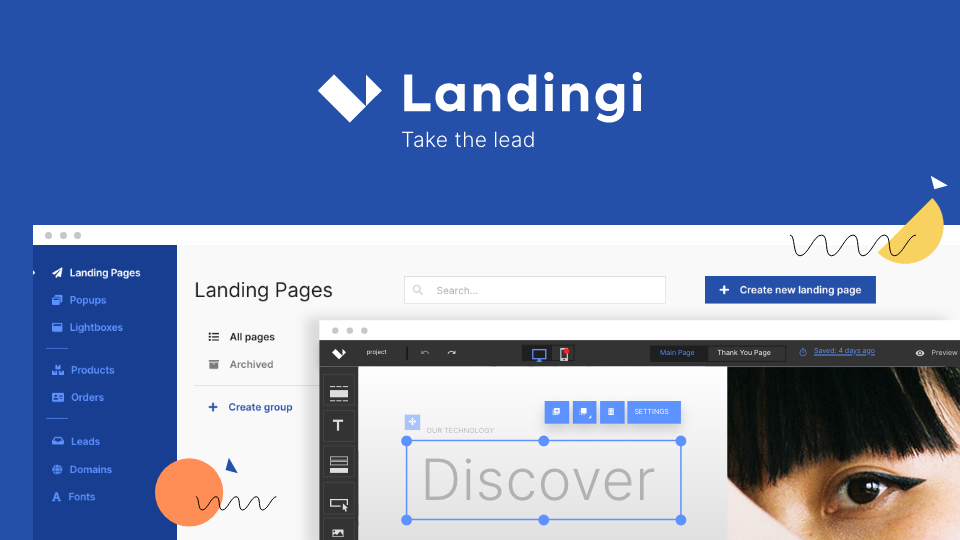 Landingi is a smart landing page builder that will help you create engaging and high-converting landing pages in a matter of minutes, even if you don't have any design skills.
The interface is brilliant and intuitive, and the premade templates look fantastic.
42. FoxMetrics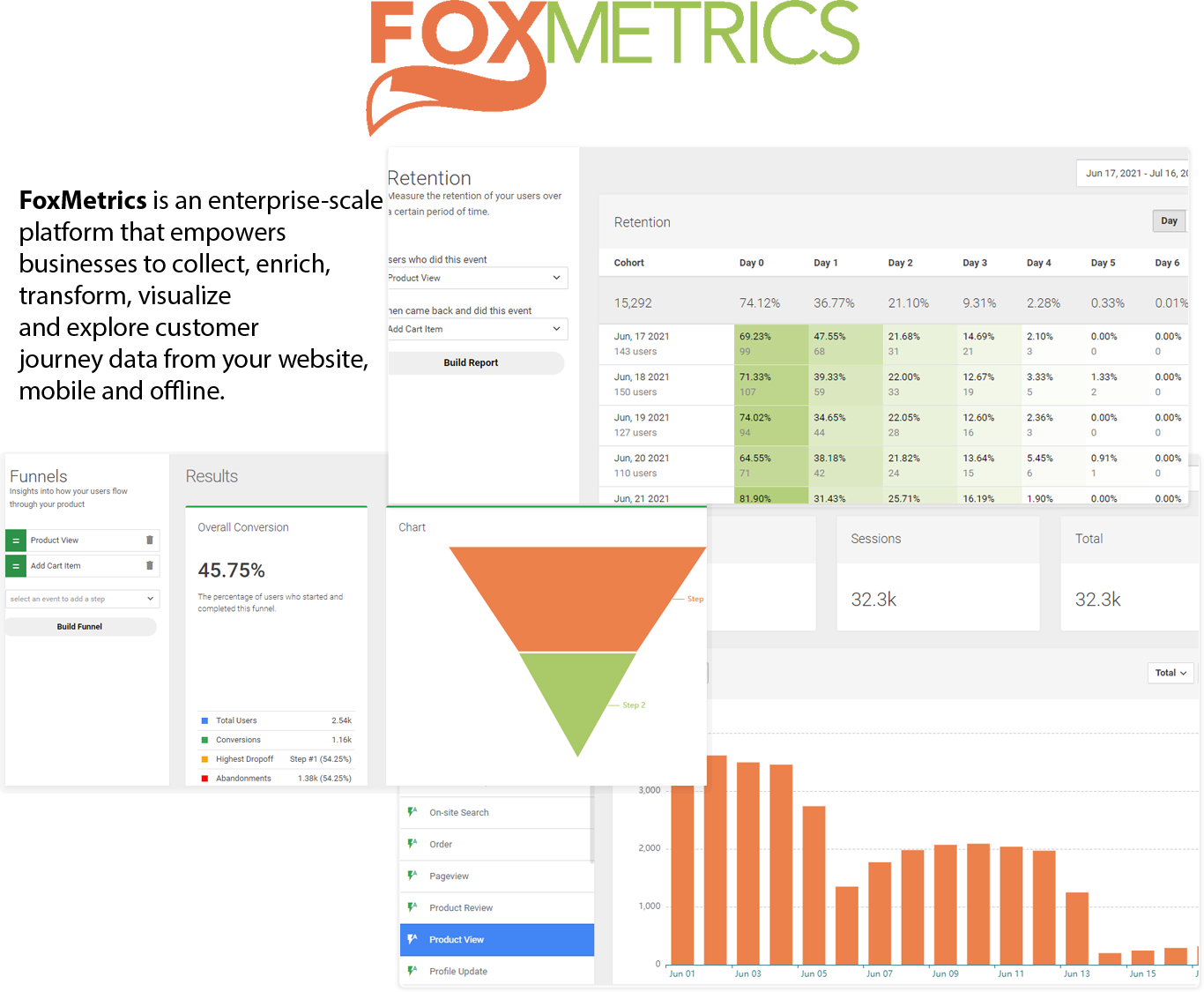 FoxMetrics is a professional web analytics platform that will help you see the results of your marketing efforts.
The interface is very simple to use and the presented information is clear.
Sign up for a free demo.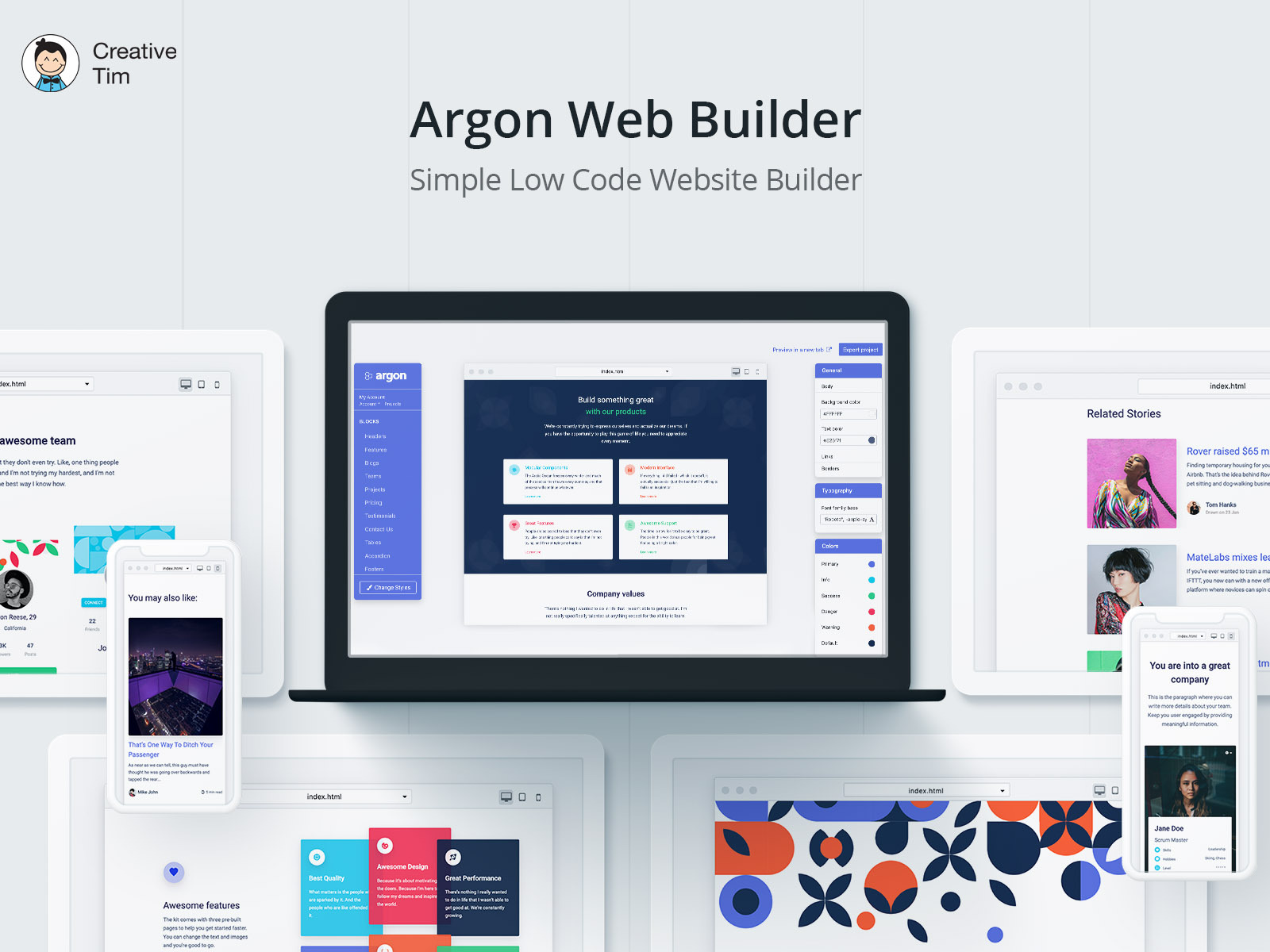 Use Argon – Low Code Builder to create gorgeous web pages for your business.
Use the included templates and the drag-and-drop builder to create beautiful designs.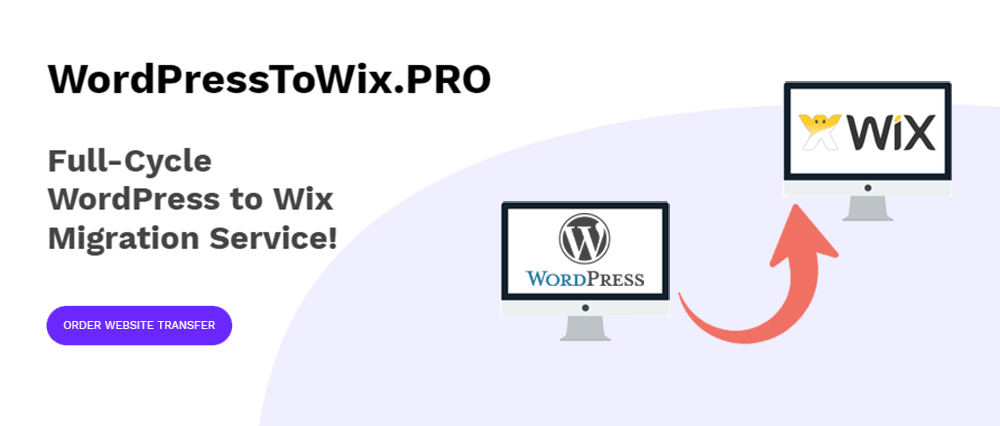 WordPressToWix.PRO stands out from the crowd due to its professional approach to the process of website migration. They assign a personal manager and establish an individual approach to each client to come up with the most effective transfer strategy. A team of experts ensures a smooth website migration process, taking care of all the assets.  
45. Cloe Brooks
The Cloe Brooks WordPress theme features everything needed for a quick start of a psychology hospital, hypnotherapist, psychiatrist, and other niche-specific websites. It is a responsive and cross-browser compatible WordPress theme that also meets the latest GDPR demands. A fully customizable design of the theme is enhanced with a bunch of handy features. There are custom shortcodes and forms pre-loaded in the theme's download pack. The theme color editor lets you update your site's pages with branded colors. 
46. Reprizo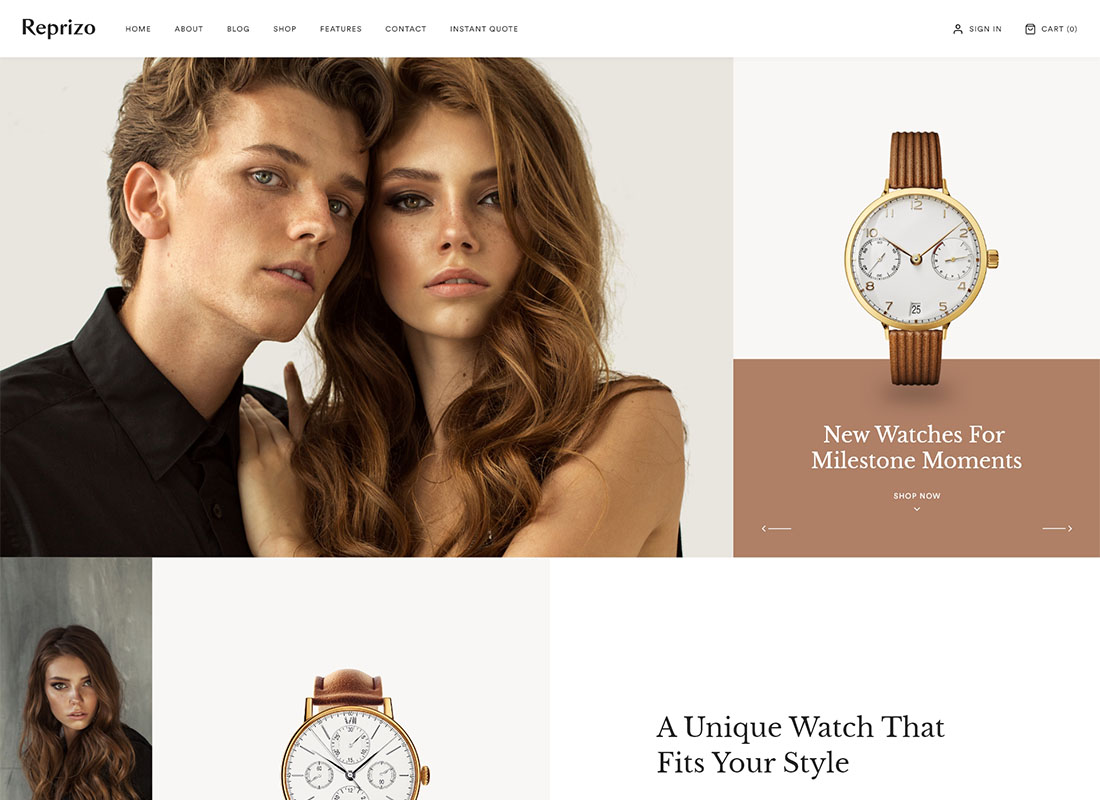 The Reprizo WordPress WooCommerce theme comes loaded with everything needed to start a catching and usable web store quickly. It's the ultimate choice for an online jewelry store, watch store, watch or jewelry repair shop, custom jewelry services, and other kinds of topic-specific websites. The theme is built with the user in mind. It features a clean and dynamic layout that makes it easy for your customers to look for the needed content. A fully responsive layout of the theme seamlessly adjusts to all screen types. Whenever you need to modify the theme's layout structure, Elementor page builder will just come in handy. 
47. Hallelujah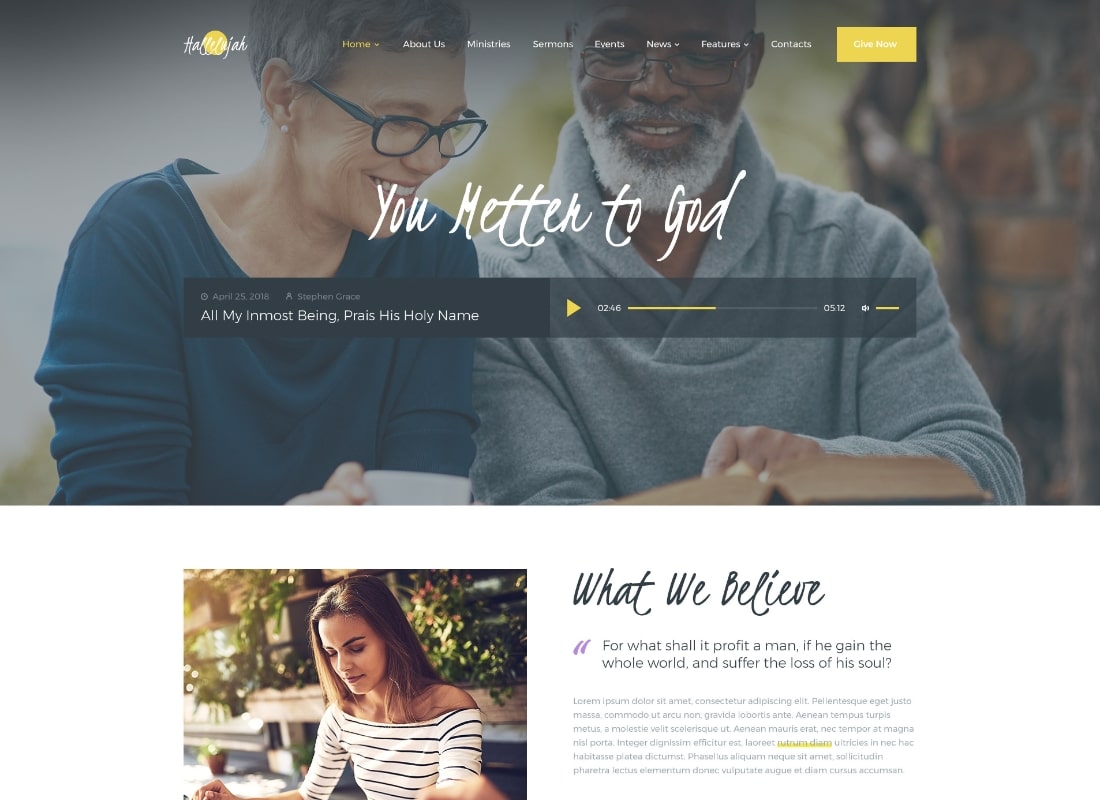 Grab Hallelujah WordPress theme as an all-inclusive package of designs and functional elements needed to launch religious websites. It's a fully-fledged solution matching the needs of Christian, charity, volunteering, believer community, God leadership academy, and other kinds of non-profit organizations. Building a website out-of-the-box is made easier with the help of 4 ready-made homepage demo styles. The theme is also fully compatible with the Elementor page builder. The Hallelujah theme includes the Events Calendar and Give Donation plugins, which are especially useful for launching religious sites. 
48. RumbleTalk
RumbleTalk is the best group chat that you can add to your website, engaging your audience and growing conversions.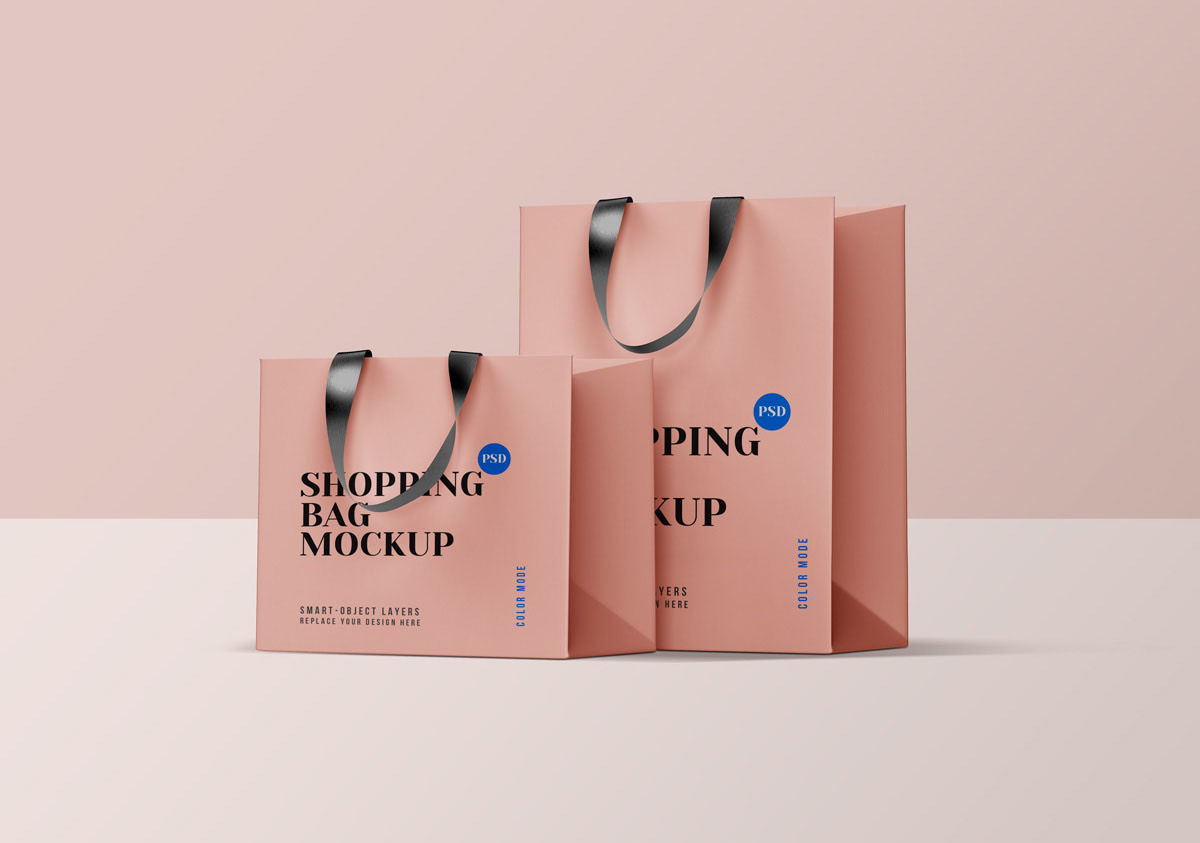 Looking for superb shopping bag PSD mockups but you don't want to spend too much?
GraphicsFuel will help you with the most beautiful mockups.
50. uCalc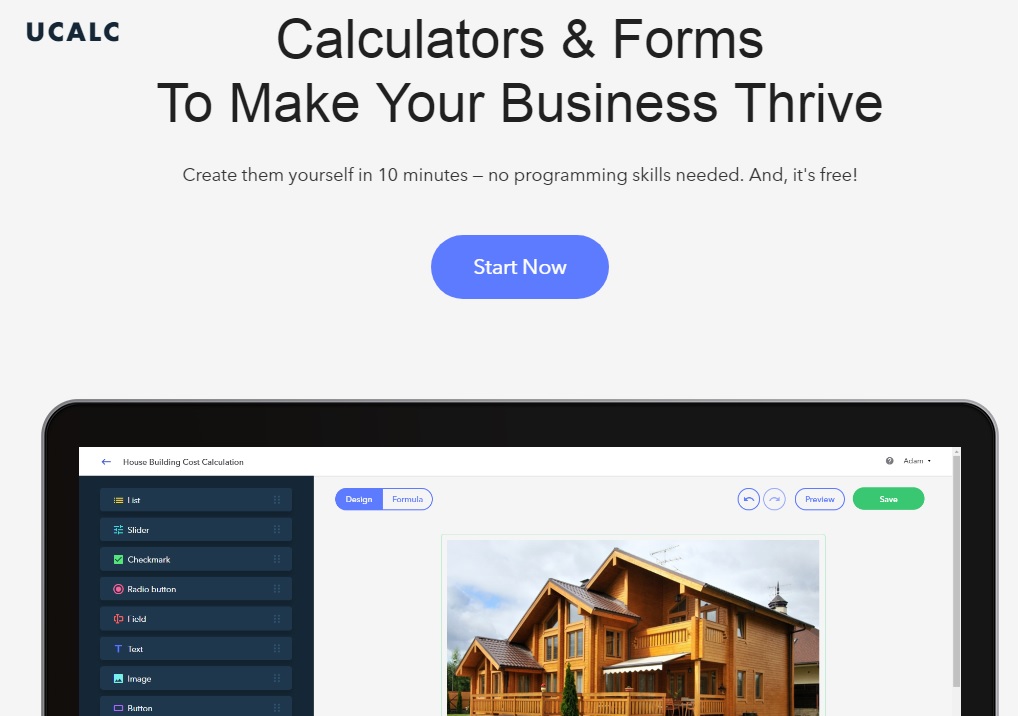 uCalc is a universal builder of online forms and calculators that comes with a list of ready-made themes and a convenient visual editor. This provides an opportunity to create your online calculator in a few minutes without any coding knowledge and web design expertise. As a result, your website SEO performance and popularity will increase.
51. SiteBuilders.PRO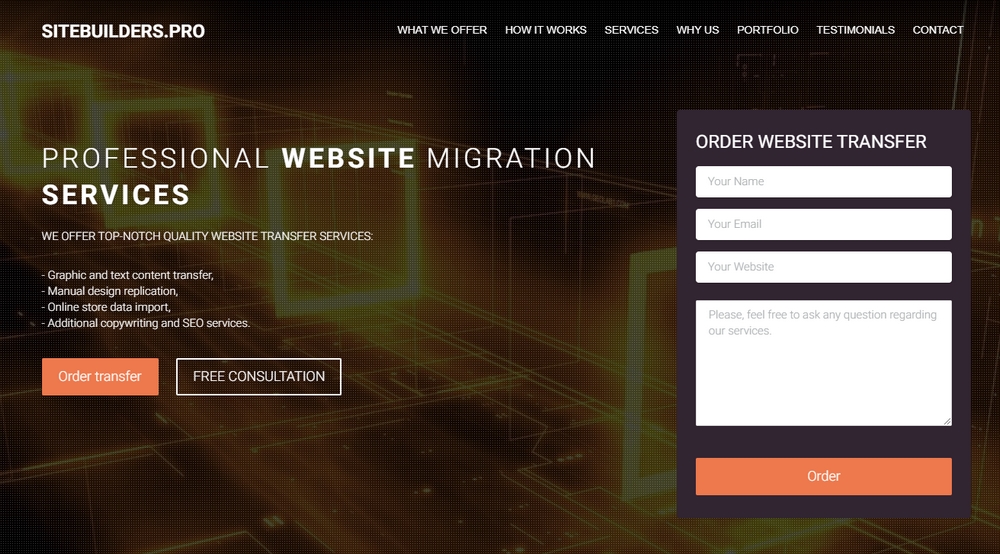 SiteBuilders.Pro is a trusted full-cycle website migration service, which sees its mission in helping clients move their projects between popular platforms, including website builders and CMS. All the websites maintain their content, design, and SEO positions upon the completion of the transfer procedure completed by the industry pros. 
Conclusions
If you have a strong budget, the easiest way is to hire a dedicated team and let the experts do their magic for you.
But keep in mind that it will take time.
If you want to quickly launch your online business or you just don't have the money to hire an agency, you should use these web tools from above.