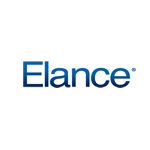 Guest Bio: Charles Sipe is an online marketing manager at Criminal Justice Degree Schools, a resource for individuals seeking information on justice degrees and careers in criminal justice.
Creating high quality content that is useful and engaging to your target audience is one of the most important aspects of growing a successful blog, however it is often difficult to find the time to write great content on a regular basis. Many blog or business owners know how important fresh content is, but they often lack the bandwidth to write all the articles they want to. What if you could hire a team of talented writers to research and write the articles that would attract lots of targeted traffic to your blog for $10-$20 an article? Elance is an amazing tool that blog owners can utilize to build a staff of writers for a fraction of the price of hiring a traditional staff. In this article you will learn how to use Elance to scale your blog or website's content strategy.
1. Recruiting Top Writers
After you have signed up for an account on Elance, the first step is posting writing jobs with catchy and descriptive titles to attract your ideal writers. If you are looking for writers with a specific subject matter expertise, you can specify this in the job description. The job description is a good place to set expectations for the writers such as a requirement for research and documenting sources or a desired word count. I also recommend including your expectations for professional and high quality writing so that you weed out the writers that do not have the desired skill level. It is in the best interest of writers to only bid on the projects that they know they can deliver on because a poor rating will hurt their prospects of acquiring future projects.
Once you have posted the job, you should start receiving bids pretty quickly. In my experience the prices are very competitive, with a typical bid for 5 articles ranging from around $50-$100. The bid usually includes a short informal proposal for the project from the provider where they make a case for why you should select them. They can include examples of prior work, which will help you get a sense of their quality of writing and whether their writing style is a good fit for your blog. By viewing the provider's profile you can check out how others have rated them in areas such as quality, expertise, and professionalism. There are also short reviews of the provider that can provide additional insight. You can also search Elance's database of providers if you are seeking a certain area of expertise or to find rock star writers with superior ratings and reviews to invite to your project.

2. Managing Writing Projects
After you have selected the person that you think would do the best job at a price you are willing to pay, the next step is to explain the writing project in further detail. I typically provide 5 topics for the writer to research and write and specify any additional requirements like using specific keywords or breaking the article into sections with catchy headers. Elance has a simple setup for managing individual jobs which includes a message board to send messages to your writer. This is great for communicating the need for revisions. It is often a good idea to have the writer send you the first article so that you can review it to make sure they are on the right track before they start working on the rest of the articles. If you are managing several projects at once, the "My Jobs" screen provides a quick overview of all your current and past jobs and their status. One downside of working with virtual employees is that they can miss deadlines more frequently and you may hear more excuses than you would like. That is why it important to retain the best and most reliable writers for an ongoing working relationship.

3. Build A Staff of Your Best Writers
You can find tremendous writers who are highly educated and have great writing skills who are willing to write for as little as $10 an article. Once you find these high value workers, it is often a good idea to ask them if they are interested in writing articles on an ongoing basis. This will save you a lot of time and headaches compared to working with providers that you have never worked with before. One thing to keep in mind is that if you expect to pay them over $600, the IRS requires that you collect a W9 form from them. Elance will also fill out and submit your 1099 paperwork automatically for free, which is a helpful feature. Over time you may be able to collect several regular writers who can become regular contributors to your blog.

4. Create an Editorial Calendar
It often makes sense for you, as the blog owner, to come up with a list of potential topics to assign to your new staff of writers in the future. Having an editorial calendar can help you develop content on a consistent basis and also help with the task of coming up with a regular stream of topics for articles. You can also tap into your writers for topic ideas as well. A simple spreadsheet or even Google calendar are good tools for maintaining your editorial calendar. Depending on your goals, you may have your editorial calendar planned weeks or months in advance.