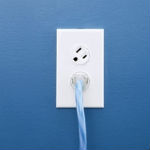 As of this writing, the official WordPress plugin repository has just over 13,000 plugins in it. All of these plugins are free and  can be easily installed via the WordPress administration panel.With so many plugins out there, one might think that everything that can be created has been and that, as the saying goes, there is nothing new under the sun.
However, there's no shortage of great plugin ideas out there and still a lot of new ideas for developers to tackle.
With that in mind, here are seven ideas for WordPress plugins that either haven't been tried, haven't been implemented in quite the way desired or aren't available on modern versions of WordPress.
1. True Shopping Cart Integration
Though there have been many attempts to embed a shopping cart inside of WordPress, with varying degrees of success, there are already a dozen or more very powerful, complete shopping cart systems, many of which are open source.
Considering that many shopping sites have blogs, it makes sense for them to be able to integrate the two, letting users to comment using their information  from the store. Many other online stores, such as Amazon, do this already with custom solutions.

2. Autosuggest Site Improvements
WordPress already has access to a great deal of information about how visitors use your site and plugins that interact with Google Analytics and even Automattic's own WP Stats plugin take it even farther. However, it'd be nice if that information was more practical and actionable.
It would be nice if WordPress could tell you how well your widgets were performing or what sections of your site received the most attention vs. their location on the page. Practical advice on how to improve your theme or even your content could do more than just improve sites, but also help site development in general.
3. A/B Theme Testing
In lieu of an autosuggest feature, True A/B or split testing of themes would be a good alternative. This would enable the blogger to have two versions of the theme, each different in some singular, small way, and then track which performs better.
SES Theme Split Test provided split testing previously, but has not been updated for the 3.x branch.
4. Comment Via Email
Manypeople subscribe to blogs via email because they want to get updates from the blog in a format that they will read and see regularly. They are also among the most determined to participate in the site but, unfortunately, WordPress does little to make that easy.
Disqus already offers a system by which users can reply to comments via email but it would be nice if, at the very least, registered users of a site would be able to post comments and replies without having to use Disqus or a similar system.
This could go a long way to encouraging comments on a site.

5. Inspiration Finder
While there are a lot of plugins that will help you determine what keywords are relevant to your site and you should consider targeting, there are tools to analyze your referrals and there is even plugins to look at what you're writing and suggest links or images, there's nothing to combine your keyword information with a Google search to find recent and popular pages on that topic for you to read to get started.
This plugin could be very useful for anyone who has written on a topic for a while and has run out of things to say on it, or so they think, and needs a boost to get started in the morning.
6. Browser Test Plugin
Though there are many plugins to help you beta test your themes, there's currently no easy way to test a new theme on a variety of browsers. It would be very useful if a plugin could create a theme test page, or just a URL that another browser could visit to see a theme, and then run it through a browser testing service, such as Browser Shots and have the results emailed to you as to how well it performs on each of the relevant browsers.
This could greatly speed up theme development by letting users test their theme in all browsers at once, rather than logging in or visiting a hidden page with every browser they want to look at individually.
7. Theme Copier
Finally, theme development and usage isn't all about switching from theme to theme to make major changes in a site, it's also about making small changes to slowly progress it forward. It would be nice, however, if WordPress could copy a theme using a slightly modified name, possibly "Theme Name – Date/Time" format and then allow you to work on and test the new theme without impacting your current work.
Then, when it's ready, you could push the new theme live and either delete the old one or keep it as a backup.
The goal is to make it so that you are not working on your live theme, even for quick fixes, and make it easy to roll back changes on your site.
In the end, there are probably good reasons why most of these plugins haven't been created. The time and energy needed to make them may just not be worthwhile and with some, such as the comment via email feature, security issues may be the blocking factor.
Still, it all goes to show that there are plugin ideas out there that that haven't been done yet and may be worth taking up.
All a developer has to do is keep their mind and their eyes open and they'll likely find a slew of great plugin ideas, even with the thousands that have already been made.