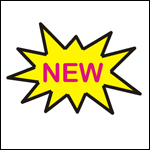 As somebody who is accustomed to the fact that there are a lot of Internet tools out there that can help out with SEO, you should know that there are probably a whole slue of new ones being developed each and every day – programs that are probably a lot better than the ones that you use. Being a first time user of an Internet tool can have many advantages, and I'm not just talking about the advantages that can come from actually using them. Being one of the first to use the right Internet tool can open the door for many opportunities.
Internet tools can help automate a lot of the tedious stuff we do every day. A lot of them are developed so that we can spend less time organizing, with spreadsheets for example, and more time actually doing what it is that is benefiting our sites. Think of things that you do in your daily activities of bettering your website that take up a lot of time that would probably be better spent elsewhere. If this is the case for a lot of things you do on a daily basis, then there is probably an Internet tool to make that job easier! You just have to find it.
The Advantages of Using a New Tool
Finding a brand new tool that is very high quality can take some research and some work, but it's worth it – especially if you find the right tool. What you don't realize, is that whether it's your link building campaign, your article marketing campaign, your email marketing campaign, the way you collaborate with your work force, or any of the other hundred possible things that you do, that there is always a better and more efficient way of doing things that usually involves some tool some brilliant programmers put together. So whether you get in early, or late, using these tools will benefit you – but getting in early has some of its own unique advantages.
When you are the first to use an Internet tool, you are there when it is born. You will have a chance to watch it grow, and since you are one of the first users of the product, your opinion and input will be very valuable to the creators of the tool – and I mean very valuable. It is not unlikely that you will receive phone calls or emails from the founder of the program asking your opinion and what you think can be done to better improve it. This will allow you to build a relationship with the owner that can benefit you in a number of ways:
1. You will be able to work out custom deals with the owner including many different variables in terms of use
2. You will be able to help shape the program to better fit your needs and the needs of people like you
3. They probably have a web site – and it is probably a good one. Being a first user might mean you get an interview or a shout out on their web site or blog
4. If you are using their tool to provide any type of service, like a <a href"http://www.contentcustoms.com/link-building">link building service</a> for example, then you may receive many referrals from them
The Advantages of Guest Posting About New Internet Tools
Guest posting about individual Internet tools is relevantly rare. This is because either A) People don't want to give away their secrets, B) Posting about a specific Internet tool can seem to promotional, or C) People just don't think about doing it. It should be more popular, because those types of guest posts provide a lot of quality. Here are some advantages of guest posting about new Internet tools.
1. You will be helping a lot of people out! And will be writing about something new and relevant.
2. Your guest post will rank high in the search engines for the keyword phrases based upon the name of that software.
3. If your relationship with the people associated with the program never started, this is a good way for them to find out about you. This is because owners of new software programs are always surfing the web looking for publicity on their new software. Just like this example of a guest post about a new and upcoming Internet tool where the founder of the program came across a guest blog post and opened the door for conversation.
4. These types of guest posts usually have a high viewing and high commenting rate.
Being the first to do something always lands you a golden ticket in some way, shape, or form. And being the first to review something buys you another golden ticket. There are tons of advantages to using and posting about new Internet tools. Now you just have to find them!
This article was written by Philip Rudy. Philip is the link building coordinator for ContentCustoms.com.