What Is Guest Posting?
Guest posting is one of the most white hat methods of doing off-page SEO for your website or blog. It is time intensive and often frustrating and getting your content and brand on quality sites can be very difficult. However the organic visibility and brand awareness along with click through traffic that you get from a successful guest posting campaign is second to none!
At Performancing we provide a premium managed service where we create quality content that people will share and link back to and then publish this content on one of the numerous properties within our large network of contacts that are relevant to your industry and target audience.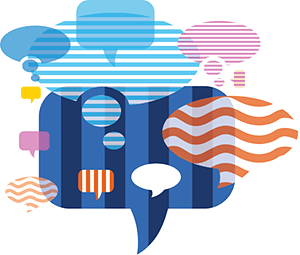 So How Does It Work?
Our team of experienced bloggers come up with attention grabbing topics and content.

We reach out to bloggers with web properties within your industry and offer the content to be published on their site.

Once the content is published to the website readers share this content via social media channels and link back to it giving it important 'authority signals' to Google.

Readers are sent to your site by clicking your link in the guest post Author Bio.

The more the content is shared via social media the more visitors you get and better signals to Google.
What Are The Benefits Of Guest Posting?
Organic visibility with the search engines

Links from quality content related posts on industry related sites equals increased rankings.

Social Sharing

All guest posts are shared on Facebook and Tweeted on at least one profile, often they will be shared multiple times.

Click-Through Traffic

Your guest post will bring real clicks from real readers. These links are also permanent, giving you long-term exposure.

Why Performancing?

We have been in the internet content and blogging industry since 2006, we have a team of highly experienced bloggers in a variety of niches who know how to write killer content. We have an extensive network of authority websites and bloggers that we can easily reach out to get your brand featured on their sites.

What Is An Authority Site?

Search engines take into account almost 200 signals when looking at a site, there are a handful of off-page key signals that it ranks the highest though. Here is a break down of those most important signals and how our properties rank:

Backlink Profile. How many links point back to the blog. We work with properties that have backlinks ranging from 1,000 to 50,000 or more.
Domain Age. The older the domain the more authority it has. Some of our blogs have domains over 10 years old!
Indexed Pages. How many pages have been indexed by the search engines? Within our network there is a variety of blogs some with several hundred indexed pages others with tens of thousands.
Content related. We only put your content and links on web properties with industry related content and audience. This is another important signal to the search engines.
Page Rank. We work with and publish content on sites with a range of Page Rank authority.
Traffic Value. The more traffic a site has the more people see your brand, share the content and links and click through to your site. We work with properties ranging from a few hundred to thousands of visitors per day giving you maximum exposure.
Social Engagement. Facebook shares, Re-Tweets, Google Plus ones all increase your reach to new readers along with increased signals to the search engines.

For further information and pricing speak to our Guest Posting Team today.

Contact Us

Tell us about your company and your goals!

Icons by Pixel Mixer, Designers Digest, Jason LaRose, Emey87